Grief, Joy and Faith in God (Take Five)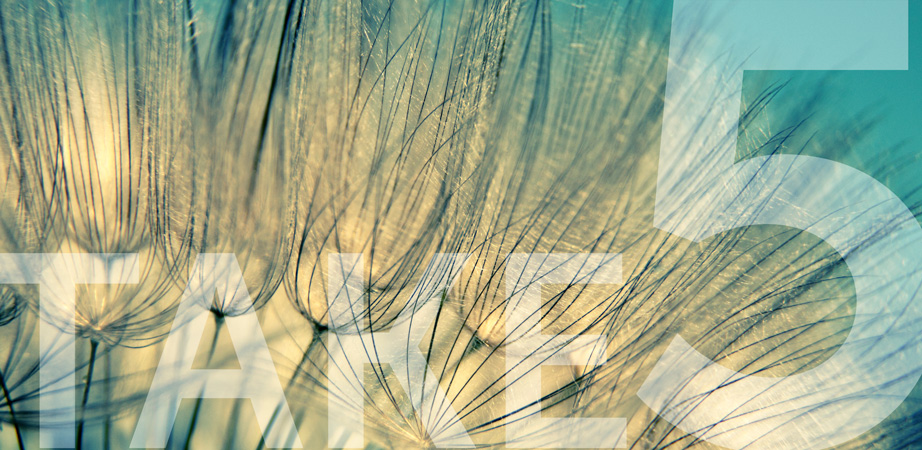 This week's Take Five shares stories of the ups and downs of life – when we grieve, when we laugh, and when we choose faith over fear. Our hope is that wherever you are, this compilation leads you to joy and to Jesus, who alone can ease our burdens and understand the complexity of our lives, no matter what circumstance we are in.
---
So You Thought Your Life Would Be Different By Now
"Disillusionment isn't just for the obvious times when life doesn't go as we planned. In fact, it seems to hit hardest when life is pretty good. It may strike you in the middle of what should be the life you want. It can hit after he proposes or after the acceptance letter to graduate school. It's a feeling that may last a moment or a month, but when it comes, you can't ignore it. Disillusionment is a deep disappointment in something or someone that turns out to be less good than we first believed. It literally means to be "without illusion"which doesn't sound like a bad thing—so why does it hit so hard and threaten to knock out our joy and derail our faith?" Keep reading here.
---
How To Get Rid of Your Inner Chicken in 2014
"Have you ever had something in your life that you wanted to do but fear kept you back from ever trying to do it? Maybe it was tackling on a new project at work, serving God in some kind of capacity, or maybe achieving a personal goal.
We all have things that we wish we could accomplish in life but fear many times stops us from doing them." Finish the post here.
---
Video: Samantha's Story; Grief and Joy
Click here to watch Samantha's Story from Round Rock Church of Christ on Vimeo.
---
When You Wish For Deeper Contentment
"The pines stood at attention that day. The wind whispered a song of mourning. The squirrels scurried from tree to tree. I lifted the handle of the casket for the short journey across the cemetery and I wondered while walking, how does one be thankful in even this?" Keep reading here.
---
We Were Made to Thrive
"I was barely surviving. Coming from a dysfunctional background, it took all my energy just to hang on. I knew nothing about thriving. And when I felt ready to move, I didn't know how. Unhealthy patterns had became deep ruts.
They weren't comfortable, but they were familiar. Trying to break free from those patterns, I was met with resistance. The weird thing is, I was the one resisting." Finish the post here.
---
Check out an earlier Take 5 post here.