You Belong to Jesus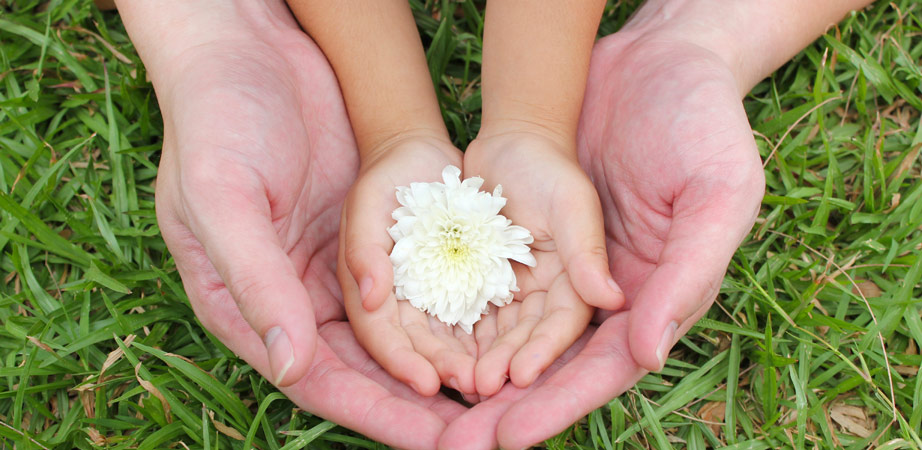 Paul starts his letter by reminding the church in Colossae of who Jesus is and what he came to do. Colossians 2:8 says: "See to it that no one takes you captive through hollow and deceptive philosophy, which depends on human tradition and the elemental spiritual forces of this world rather than on Christ." Paul had already established who Jesus is, why he came, what he came to do, and now he was concerned for the church in Colossae, that there was some false teaching infiltrating the church.
This wasn't from outside arguing for them to be godless or to give up their faith. The false teaching was coming from within the church about what it took to belong to the community of Christ. What Paul is identifying is a common problem we all have, that the church in Colossae had, and that we have today, and it's our need to belong. All of us struggle with that.
We all feel like we're not enough. We're not pretty enough. We're not tall enough. We don't have the right car. Our business isn't big enough. We're not religious enough. We are struggling regularly with not being enough, and Paul identified that for the church in Colossae. He's trying remind them and us that we already belong.
Colossians 2:9-10 says: "For in Christ all the fullness of the Deity lives in bodily form, and in Christ you have been brought to fullness. He is the head over every power and authority."
Here are five reasons why you belong to Jesus:
1. In Christ you have been made full.  In Jesus, all the fullness, all the essence of God was present, and through Jesus we have Christ, the hope of glory. That's a powerful statement, that all of God is in Jesus and therefore, through Jesus, he is in us.
Paul is saying, "You have been made full to the fullness." Let me put it this way.  If you have a glass that is filled with water and you try to add more water, is it getting any fuller? It isn't. It's already full. Likewise, you've been full to the fullness, to the complete essence of God, and now you're no longer ruled by anything else but the Head, Jesus.
2. Your identity is secure. You belong to Jesus because your identity has been made secure. Paul goes on in this particular section to talk about circumcision, that you have been circumcised with a circumcision without hands. Paul is saying that Old Testament circumcision was really pointing to what Jesus did, which he calls baptism.
That word, baptism, means "to be placed into." We have now been placed into that identity without having to be circumcised physically. When you go into the water and we hold you in there for a few minutes and then take you out, you identify with the death, burrial and resurrection of Jesus.  He made it possible for your old, sinful nature, your old desires to lose their power over you and now you can become like Jesus, you're now brought back to life. You have a new life in Jesus, no longer captive to sin.  Your identity is secure in Jesus.
3. You are made alive. "When you were dead in your sins and in the uncircumcision of your flesh, God made you alive with Christ…" Prior to our belief in Jesus, we were slaves to our sin. It controlled us, and now that we are in Christ, we're no longer controlled. As Jesus rose from the dead, so do we.
In fact, John 3:16, which is probably a familiar passage to you reminds us of this powerful truth, "For God so loved the world that he gave his one and only Son, that whoever believes in him shall not perish but have eternal life." There is now no condemnation because you belong to Jesus (Rom 8:1). You are alive for eternity in Jesus.
4. You are forgiven. Colossians 2:13 says, "He forgave us all our sins, having canceled the charge of our legal indebtedness, which stood against us and condemned us…nailing it to the cross."
Before I became a Christian, I thought I was good. I was nice, I gave a little, I served. At one point, I fell off my bike and broke my collarbone in four places, and I ended up in bed. While in bed, I read the Bible for the first time, starting with the Ten Commandments, and I learned I had broken many of God's commandments. The Law convicted me of my sense of being good enough, and I realized I needed forgiveness. I literally went on the ground, dropped to my knees, and sobbed, asking God for forgiveness because I became fully aware I was not good enough, and that I needed God's grace. I repented and humbly received God's gift.  Maybe you struggle with that.
However, you are forgiven. The Law was nailed to the cross. The Law no longer condemns, because in Jesus we are free. Ephesians 1:7 is a wonderful reimder of this, "In him we have redemption through his blood, the forgiveness of our trespasses, according to the riches of his grace." You belong to Jesus because you have been forgiven.
5. You are set free. It isn't just that we are forgiven for our pasts, that our shame is now nailed to the cross. Jesus set us free. You are no longer captive to sin.  Let Romans 6 be your reminder that, "sin shall no longer be your master, because you are not under the law, but under grace."
Therefore, it is important that we don't add tradition back into Jesus. It's just Jesus. To go back to human tradition is to devalue what Jesus did on the cross. The mistake we make is that we add things to ourselves. We start to believe we're not enough and we try to help Jesus out a little bit with our salvation.
Maybe we start to have false humility. Maybe we deny ourselves of certain things. We think that perhaps those things will put us in the right place with Jesus. Maybe we fall into legalism, "Don't do this. Don't do that."  However, Paul is warning the Colossians and us not to fall into that trap.
Remember that you have been made full, your identity is secure, you have been made alive, you have been forgiven, and you have been set free. You belong to Jesus, forever.
Romans 8 says: "For I am convinced that neither death nor life, neither angels nor demons, neither the present nor the future, nor any powers, neither height nor depth, nor anything else in all creation, will be able to separate us from the love of God that is in Christ Jesus our Lord."
How can you believe this truth that you belong to Jesus? How will it make you live differently this week?
Read an earlier post from Ines here.