The Names of God: The Lord your Healer, the one who is near, and God of my strength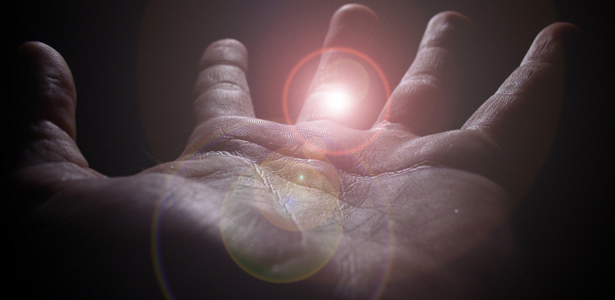 Have you seen or experienced a healing? I definitely believe that God heals today, and as a missionary I have seen some amazing things! But did you know that in Scripture, healing is not guaranteed; it is about how we respond and learn that matters to God over all else—even over an actual miraculous recovery.
This brings us to another precious name for God, JEHOVAH-ROPHE, or Jehovah-Rapha which means "God my Healer," from the Hebrew "rophe" meaning "to heal." This word implies spiritual, emotional and physical healing. God heals our body, soul and spirit – all levels of our being, beyond what we think or want (Jeremiah 30:17; Isaiah 61:1).
"Then Moses made Israel set out from the Red Sea, and they went into the wilderness of Shur. They went three days in the wilderness and found no water. When they came to Marah, they could not drink the water of Marah because it was bitter; therefore it was named Marah. And the people grumbled against Moses, saying, 'What shall we drink?'And he (Moses) cried to the Lord, and the Lord showed him a log, and he threw it into the water, and the water became sweet. There the Lord made for them a statute and a rule, and there he tested them, saying, "If you will diligently listen to the voice of the Lord your God, and do that which is right in his eyes, and give ear to his commandments and keep all his statutes, I will put none of the diseases on you that I put on the Egyptians, for I am the Lord, your healer."Exodus 15:25-26
This name first comes to us in the account above. The Israelites came to Marah in the desert and could not drink the water because it was bitter, (meaning poisonous, not that it did not taste good). Despite their grumbling, the faith of Moses was rewarded, and God restored the water and made it drinkable.
Another name for God is EL MIKAROV, "God Who Is Near." God is not a distant being who put the world together and then abandoned us; who is on permanent vacation as the Deists in the 16th -19th century believed. He cares, and is near to us, his creation.
He is not an aloof, indifferent God who just asks us to follow rules and be obligated to obey him. God loves us, guides us and brings us life and healing.
The last name we'll look at today is El MAUZ, which means "God Of My Strength." God desires to make us strong through adversity. When we realize that we are weak; he is able to make us strong. Let's trust him for healing in more than our physical bodies, trust that he is near and hears our cries, and depend on him for our strength in both happy times and sad.
These names: God my Healer, Who Is Near and Who is my Strength are a call to action, as well as a comfort to us. We are to show the love of God by care toward one another, which is why most hospitals and medical schools were started by committed Christians.
The true disciple can see his/her role as a child deeply loved, being cared for so growth and faithfulness will result in others coming to Christ. He has healed what is most important, your soul and being. He is our healer, he is near, and he is our strength. Rejoice in him!
Check out an earlier post in this series here.