What the Prophets Have In Common with My Mirror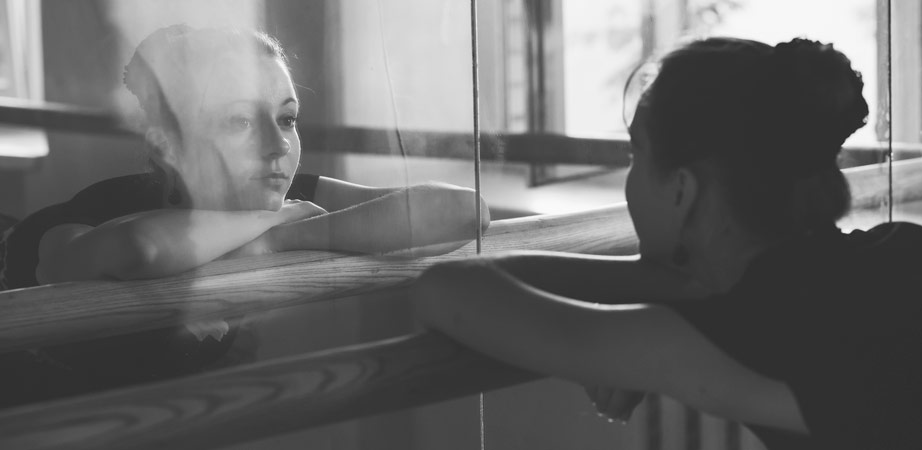 Every year, as I spend the first four months doing a Bible Read Thru, the same feeling shows up in my belly during Month Three. Anticipation. I find myself anticipating April. Anticipating the New Testament. Anticipating Jesus. Anticipating hope, joy, salvation, and restoration. I'm almost there.
And yet, there's another feeling that accompanies my anticipation. Heaviness. Somberness. Bummed-out-ness. The perpetual "ugh" I find in the pages of the prophets. It seems like page after page is bad news:
"Wake up Israel!"
"You're headed in the wrong direction."
"This is not going to end well if you keep doing what you're doing."
"Are you ever going to listen?"
"What are you thinking?!"
I finished Isaiah last week and I'm in Jeremiah now. The heaviness and the "ugh" hit really hard last week as I was wrapping up Isaiah. Only a few pages from the end and I read these words.
The Lord says,
"I was ready to respond, but no one asked for help.
I was ready to be found, but no one was looking for me.
I said, 'Here I am, here I am!' to a nation that did not call on my name.
All day long I opened my arms to a rebellious people.
But they follow their own evil paths and their own crooked schemes." (Isaiah 65:1-2)
That day it really hit me: Isaiah – and the rest of the prophets – are a lot like my mirror.
The prophets force me to look at myself.
Have you noticed that it is really hard to even walk by a mirror without looking at yourself? Whether you are getting ready in the morning or meandering by the hallway mirror, we look. When I do – there I am. Always. I have never looked in a mirror and not seen myself. It is just the way mirrors work.
The same thing happens with the prophets. As I read Isaiah, Jeremiah, and the rest, I see myself. Yes, I know they were talking about Israel, Judah, Babylon, and other surrounding nations. But God knew what He was doing, didn't He? He knew what I was going to be like. He knew that I would be so much like Israel. He knew that just as they needed to take a long, hard look at themselves – so do I.
The prophets don't sugarcoat anything.
How's that for an understatement? Sometimes when I am reading the prophets, I find myself wondering if they would have had better luck getting people to listen if they softened the blow a bit. But that's not part of the Prophet Code of Conduct. God says, "Do this." They do it. God says, "Say this." They say it. They reflect and repeat whatever God shows them or tells them.
The prophets tell it like it is. Just like my mirror. And oftentimes…it hurts. (The prophets and my mirror.)
The prophets remind me that God isn't going anywhere.
We can try to dodge out of the way of a mirror but the image is always there. You might not be looking into the mirror at this moment, but when you do, there you are.
When I look into the "mirror" of the prophets, I find God saying, "Guess what? I am still here. I've always been here. I am the same. I have been pursuing you, loving you, forgiving you, and giving you second chances. And I still am."
It is both deeply painful – and indescribably encouraging – to hear God say Isaiah's words to me:
"Keith…I was ready to respond, but you didn't ask for help.
I was ready to be found, but you weren't looking for me.
I said, 'Here I am, here I am!' to a child that did not call on my name.
All day long I opened my arms to a rebellious person.
But you follow your own evil paths and your own crooked schemes."
Ugh.
And somehow, right alongside the "ugh" is hope. Hope that God is still ready to respond. He is still ready to be found. He is still saying, "Here I am, here I am!" He is still opening his arms.
I might not always like the prophets. But oh, do I need them.
How about you? What is your response to the prophets? 
Check out an earlier post by Keith here.