The Fruit of the Spirit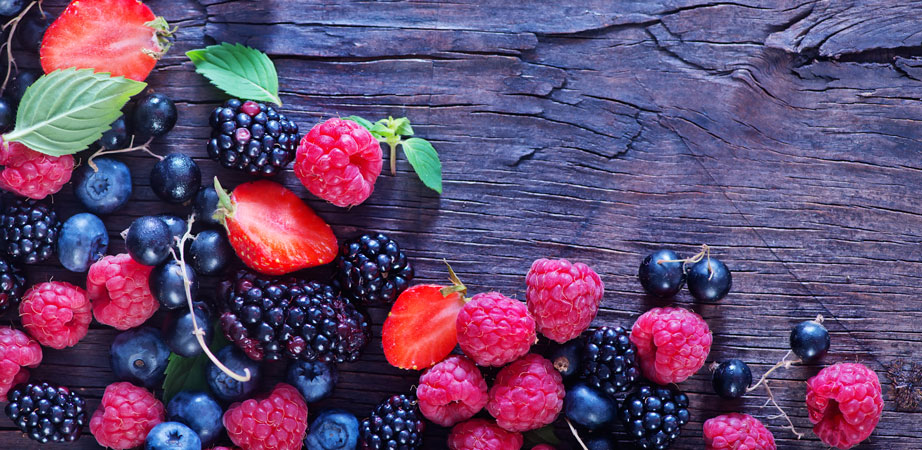 What is the Fruit of the Spirit?
Jesus Christ is the Vine, and John 15 tells us that our fruit is the result of our grafting in the Vine; we receive nourishment and cultivation from Him. Thus, we have one fruit with nine main manifestations: love, joy, peace, patience, kindness, goodness, faithfulness, gentleness and self-control. We are called to dwell, remain and abide in Him for this to happen. If we do not produce and live these essential Christian virtues, it is likely that we have not given ourselves up in Christ, as our character is lacking.
The Fruits of the Spirit (Galatians 5:22-23)
Love should be "selfless sacrificial" or it is not real love. It enables us to appreciate our brothers and sisters in the Lord, and, of course, our family, and others around us. Love is taking the initiative to build up and meet the needs of others without expecting anything in return.
Joy is our contentment in Christ that will allow us to enjoy His creation, others, even our difficult circumstances with an expression of delight and with harmony with God and others.
Peace is our tranquility of well-being that only God can give us by surrendering and yielding to the Lord's control, for He is our ultimate peace! Once we make real peace with God, we will be able to make and maintain peace with others.
Patience is really "long-suffering" that helps us be strong in the center of trials and difficulties while showing tolerance and fortitude to others, and even accepting difficult situations.
Kindness is responding to the needs of others and be willing and able to practice benevolence and a loving attitude towards others.
Goodness is us our Christian witness of God, as ambassadors of God's goodness that displays God's character through integrity, honesty, and compassion to others.
Faithfulness is being the person that others can count on. It enables us to be dependable and trusting toward God and others. 
Gentleness is our strength and pride under control, as the character that will show calmness, personal care, and tenderness to others. 
Self-Control is the temperance of our passions and desires, by allowing God to be in control of our will and hearts.
The Fruit is a Relationship
The Fruit of the Spirit shows the world our relationship with Christ, as well as our relationships with others for the faith. God makes it, and we are required to tend this spiritual development from our growth in faith.  In order to become more mature believers and build healthier churches, we must learn and understand these essential attributes.
We become His display case as we exhibit Christ by our manner, demeanor, and temperament. Thus, the Fruit we make becomes the influence and the showcase of His transforming power.
We do not do this alone; He gives us the Holy Spirit–God's active love and work within and through us. The Holy Spirit abides within us so we bear and convey His attributes of Fruit and character.  As we grow by faith–through devotion, trust, obedience and conviction in Him–we make more and better Fruit.  The Lord blesses us, we bless others, and He multiplies all.  This is the Holy Spirit at work in us.
Our Fruit of the Spirit is built from our wondrous and incredible collaboration that we have with God to produce real, godly commitment, conviction, and the demonstration of our obedience.
You may attempt to do good works without Christ, just as I can remodel my home without professional help, but the result will not be the same.  In evangelism and maturity, we must allow ourselves to mature in the disciplines of the faith. True maturity and application come only from the result of a life transformed.
Since we live by the Spirit, let us keep in step with the Spirit. Let us not become conceited, provoking and envying each other. Galatians 5:25-26
In the production of the Fruit of the Spirit, we carry on His work by displaying and deploying His work, explaining His work, and bringing His work to others.  By this, we are not contributing to our salvation; rather, we are receiving and demonstrating it.
This fruitfulness comes from the result of our relationship with Christ that produces faith, commitment, trust and obedience.
Therefore, I urge you, brothers, in view of God's mercy, to offer your bodies as living sacrifices, holy and pleasing to God-this is your spiritual act of worship. Do not conform any longer to the pattern of this world, but be transformed by the renewing of your mind. Then you will be able to test and approve what God's will is-his good, pleasing and perfect will. Romans 12:1-2
Why be active with the Fruit of the Spirit? Because Jesus Christ has made us right with God. So, how do we live that faith out in our daily lives?
Check out an earlier post by Richard here