Roadmap to God's Will; A Relationship with Jesus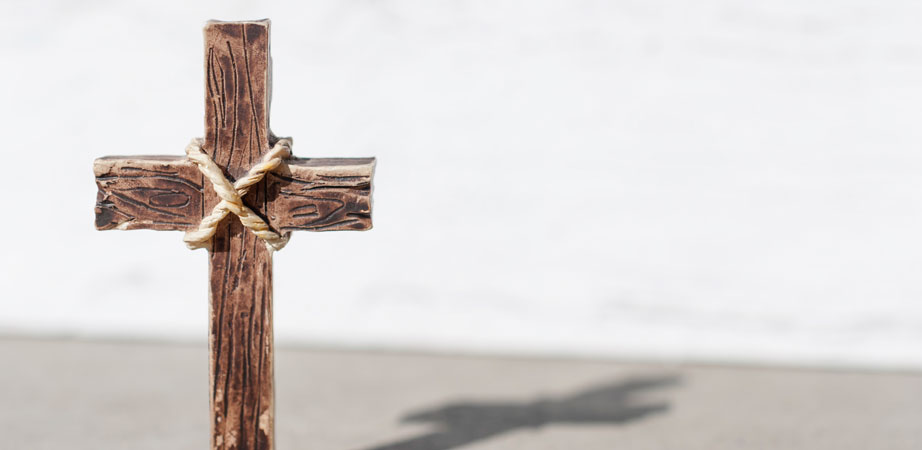 In the Church, we often give "Jesus" as a default answer if we do not know how else to respond to difficult questions. While I believe that as we search to discern God's will we will find that the answer is in Jesus – this is not because I am settling for a simplistic Sunday School answer. Rather, it is because after seven years of research, study, theological conversations and prayer, I have found that God does have a lot to say about discerning His will, but our understanding and guidance comes only through a relationship with Jesus.  In Jesus, we find a method of discerning God's will that is 100% reliable.
We cannot discern God's will outside of a relationship with Jesus.
"Long ago, at many times and in many ways, God spoke to our fathers by the prophets, but in these last days he has spoken to us by his Son, whom he appointed the heir of all things, through whom also he createdthe world. He is the radiance of the glory of God and the exact imprint of his nature, and he upholds the universe by the word of his power." Hebrews 1:1-3a ESV
The overwhelming superiority of the Son is described in this passage. Jesus is the heir of all things in that he has control over all creation (Heb. 2:8).  God worked through his Son to make the universe of time and space (Col. 1:16-19). The Son was with God at creation (John 1:1-3).  The Son reflects God's spotless purity.  As the exact representation of God's being, the Son has the divine substance of the Father. Jesus is the visible image of the invisible God (Col. 1:15).  Jesus is Lord. If we want to know God's will, we must get to know Jesus.
The writer of Hebrews makes it clear that God's final word to us comes in the person of Jesus Christ.  God has spoken through his Son. God wants us to hear him, so we had better listen. Anyone neglecting what Jesus says faces a spiritual danger akin to the risk a driver would face if he or she ignored road signs that announce, "Bridge out ahead"! Our choices matter.
However terrifying some choices can be, none of us can live without choosing. But, Jesus leads the way.
"Teach me to do your will, for you are my God! Let your good Spirit lead me on level ground!" Psalm 143:7
We make decisions every day of our lives.  We choose even when our choice is non-action. Even procrastination is a choice. If we wish to honor God in all of our choices, we must learn to listen to the Spirit with heart and mind.  Seeking to discern God's will is the essence of our Christian journey because what we seek is to find out what pleases our Lord.  This is not a one-time event; it is a life-long quest and a daily prayer.  We travel on this road mostly through dense fog, but if we hold on tightly to Jesus, He is faithful to guide our way.
In my last post, I outlined the theological debate of whether or not God has a specific (or individual) plan for each one of us that includes every detail of our lives.  I side with those who argue that while God has a plan for each of us that includes our salvation and sanctification, we cannot be certain that His plan includes a predetermined specific roadmap for each person.  We have been given the gift of free will, but we are also invited to make our choices in response to divine initiative and counsel.
It is in the Word and the teachings of Jesus that I learn for example, that God desires that I take care of my body, His masterful creation (Gen. 1:26). I also learn that he gives me the freedom to choose oatmeal or whatever else for breakfast (Gen. 2:15-17).  Jesus is the Word in the flesh (John 1:14). In big or small decisions, we can lean on Jesus to help us choose well.
In Jesus we find a method to help us choose well.
If God gives us the wisdom and discernment we need to make good decisions through our relationship with Jesus and the power of the Holy Spirit, how do we know if we have chosen well? What method can we use to improve our chances of making the best decision, the one that matches God's will?
A careful study of the Bible reveals that in Jesus we find a method to help us choose well. He provides us with four sources of discernment that work together to help us hear God's voice and do His will.
Reading, studying and meditating on the Scriptures, the Word of God
Receiving and relying on the Holy Spirit
Prayer
Wise Christian council
In future posts, we will study each one of these sources of discernment in detail. For now, I hope you will notice that the first three are all about GOD.  1. The Scriptures testify about Jesus (John 5:39).  2. Jesus sent the Holy Spirit (John 7:39).  3. God's presence and provision comes to us through Jesus (John 14:13-14) – as long as we pray in His name.  4. Our Christian community, which Paul calls the body of Christ (1 Corinthians 12:27) is provided so that we might bear each other's burdens (Galatians 6:2) and hold each other accountable.
In summary, we must seek God so that we might know Him.  How can we know God?  It isn't through our wisdom, spirituality or even a theoretical acquaintance. He makes himself known to us through the Scriptures and the Scriptures bear witness about Jesus (John 5:39).  The entire Bible is God's will revealed.  In my next post, we will start to look at the practice of reading, studying and meditating on the Scriptures.  We will study specific passages in the Bible that mention God's will, in an effort to learn what they tell us about Jesus and His desires.
Check out an earlier post in this series here
You need to login in order to like this post: click here