Real Hope Comes From God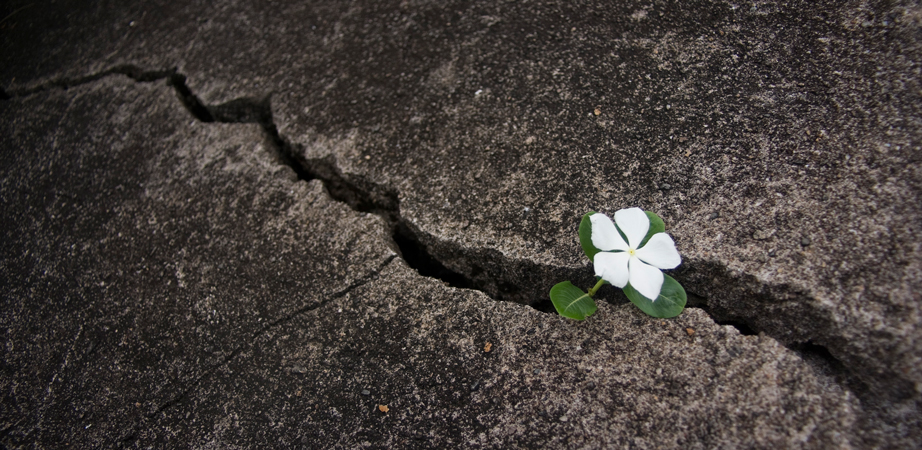 Remember the 33 Chilean miners who were rescued from a collapsed mine in 2010? Something like 700,000 pounds of rock and soil caved over them, and they were trapped more than 2,000 feet underground for 69 days. Never in history has there been a rescue of this type. As the miners were pulled from beneath the earth, one of the miners said something that stuck with me. Mario Sepúlveda summarized his experience like this, "I was with God and with the Devil, and I reached out to God." That is such a powerful thought. Amid such desperate circumstances, Mario found hope.
Hope is essential to life.
History shows that humanity has survived all kinds of terrible things: war, famine, persecution, disease, disaster. Somehow people survive all of this, because of hope.
Without hope, we lose our courage, endurance, and joy. All of us have a little hope, but too often, it's easy to place our hope in the wrong things. We put our confidence in our degrees, our athletic ability or our status. Maybe we put our hope in another person or trust in a bank account value or our IQ. Yet, these things will let us down. The hope they produce is not strong enough to help us when we get buried under by life's challenges.
To survive the reality of suffering in this world, we have to have a hope that's bigger than ourselves, bigger than any earthly thing.
We need hope that comes from God.
"Yes, my soul, find rest in God; my hope comes from him. Truly he is my rock and my salvation; he is my fortress, I will not be shaken." Psalm 62:5-6

"Therefore, since we have been justified through faith, we have peace with God through our Lord Jesus Christ, through whom we have gained access by faith into this grace in which we now stand, and we boast in the hope of the glory of God. Not only so, but we also glory in our suffering, because we know that suffering produces perseverance, perseverance character, and character hope, and hope does not put us to shame, because God's love has been poured into our hearts through the Holy Spirit who has been given to us." Romans 5:1-5
Hope from God is grounded in our salvation. Salvation is the work of the entire Trinity: God the Father, Jesus the Son, and the Holy Spirit. Each member of the Trinity has a very powerful role in our salvation.
Jesus is our source of hope.
The first element of the hope we stand on is the fact that our sins have been atoned for. They have been paid for by Jesus. Earlier in Paul's letter to the Romans, we see what the Son came to do. He came so our sins would be forgiven. He came to be the sacrifice on our behalf because we have a moral debt to God. Our sins separated us from him, and there is nothing we can do to save ourselves. Jesus came to do that work. Then Paul reminds us,
"You see, at just the right time, when we were still powerless, Christ died for the ungodly. Very rarely will anyone die for a righteous person, though for a good person someone might possibly dare to die. But God demonstrates his own love for us in this: While we were still sinners, Christ died for us." Romans 5:6-8
The Father promises and delivers hope.
The "…justified through faith…" portion is the work of God the Father, the Creator. When we sin we separate from God. But God in his mercy gives us justification. We deserve wrath, but receive peace. We were separated from God, but we now have access to him through Jesus. This can only be done by God the Father, our Creator. It's the return of shalom, the peace of making all things right.
Then Paul says, "…we have gained access…" This is access to grace; and grace upon grace upon grace. Every time we make mistakes, every time we deviate from the path, every time we sin, we receive God's grace again and again.
God's promise is delivered, our hope is restored: "…and we boast in the hope of the glory of God." We are a boastful people, but Paul says we should redirect our pride to two things: 1) we are weak and we need a Savior, and 2) we have a Savior, the Lord Jesus Christ.
The Holy Spirit imprints hope in us.
Paul tells us in Romans 5:5 that, "…hope does not put us to shame, because God's love has been poured into our hearts through the Holy Spirit who has been given to us." Here we see the work of the third member of the Trinity in our hope, the Holy Spirit himself poured into each one of us. The Holy Spirit gives us gifts and desires we didn't have before we believed. We can be kinder, more patient, stronger and so much more (Galatians 5:22-23a). He helps us become more like Christ, who for the joy set before him was able to endure the most extreme suffering. This is why Paul says, "…we also glory in our suffering, because we know that suffering produces perseverance, perseverance character, and character hope…" Romans 5:3
The word character is actually from the Greek word hypomonē. Character is an imprint. It's something that leaves behind a mark, a mark that creates wisdom. Having experienced suffering, you now have wisdom. You know what it was like and you know how to handle it in the future. Paul says that wisdom produces more hope for the future, a hope we can share with someone else.
Hope is finding beauty in difficulty, the purpose of God prevailing even through life's most painful moments.
In the midst of our suffering, like Mario the Chilean miner, we can reach out to God and ask him, "God, where are you in this? In the middle of this darkness, what are you doing?" Paul is telling us the same thing: choose God in your difficulties and suffering. Why? Because "…we know that in all things God works for the good of those who love him, who have been called according to his purpose." Romans 8:28
Four years ago my husband Jim was riding an ATV, and he accidentally flipped it. He broke a bunch of ribs, he suffered a partial lung collapse and his right ankle was shattered. He was stuck laying face down on the cold ground hugging a log for pain relief for five hours as we desperately tried to rescue him. We tried very hard to go up the mountain to get to him, but we kept getting stuck in the deep, icy and wet snow packed road. They had to helicopter him out to a hospital and rush him to surgery. The whole experience was very traumatic for him and for me.
Yet, during this difficult journey, I noticed little things God was doing along the way, many of them small but incredibly wonderful. I started to jot them down and by the end of it, I had 125 items on my list, things to be grateful for in a very stressful season. I saw God working for good, right there on paper! That list (click here to read it) gave me hope, and reminded me of God's goodness.
Every morning I go for a walk, and some mornings I get to see a stunning sunrise. I live in Southern California, and a lot of us complain about "Santa Ana winds", a hot, dry, seasonal wind. But even though these winds make a mess of our yards, they also make a gorgeous sky! The beautiful, windy sunrise I see on these mornings is a lot like hope.
If you have a need for hope today, ask God and the Holy Spirit to fill you with hope and give you eyes to see the goodness around you. "Sustain me, my God, according to your promise, and I will live; do not let my hopes be dashed." Psalm 119:116
Just as the Santa Ana winds cause trouble but also create beauty, so the hope of God will let us see our suffering and circumstances with new eyes.
We can have enduring hope from Father, Son and Holy Spirit, even when we feel discouraged or overwhelmed.
---
Reflection
How can you have hope today, despite your circumstances?
In what way has God already shown his faithfulness to you, and given you reasons for hope?
---