Editor's Pick: Trochia's Best Posts of 2014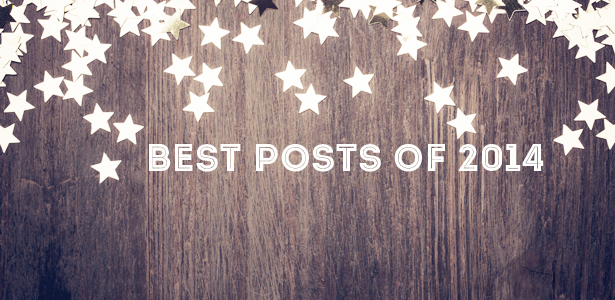 As I look back at 2014, I'm again reminded of the blessing we have here at Trochia – a team of writers who truly care about creating beautifully-written, Biblically-literate work that mentors us as we seek to follow God's Word. I hope this sampling of our last year will be as encouraging to you as it was to me. Happy New Year from our family to yours!
1. El Camino de Santiago de Compostela Series
Amy Sabala took a daring journey to walk the "Camino" an ancient Christian pilgrimage through Spain and France. What she learned on the way has mentored and blessed me personally, and her story has inspired me to step out in faith in my own life. I hope you'll revisit her journey and ask God to reveal your "Camino" journey to you.
2. Lessons on Worry from the Lord's Prayer
Suzie Lind shared from the heart in this post and demonstrated how God's Word can teach, encourage and quiet our hearts even in difficult circumstances. She shares: "There is something important and sanctifying in praying for God's provision for this day and not for one day after."
3.  Where Is The Sanctuary of God? A Bible Study of Psalm 73
Chris Greer writes: "Asaph couldn't make sense of the world he saw around him, one full of inequity and injustice. But, he intentionally stepped into the sanctuary of God, gained a God's-eye view of the world and a new appreciation for his Maker…. …When Asaph wrote, "Then I went into your sanctuary, O God," exactly where did he go? It's clear the sanctuary of God is a place where answers are found, lives are changed and God is experienced, but where – or what – is it? How do we follow in Asaph's footsteps and walk into the sanctuary of God?" Chris uses Scripture to give us the answer and lead us into deeper worship in this thoughtful post.
4. Fulfilling God's Calling on My Life (John 15:16)
Have you ever felt called to do something that seemed impossible? Or have you wondered why everyone else is living their dream while your life doesn't look like you wished?
In this post, RJ Thesman uses Scripture and her life experience to reassure us of our place in God's plan. He has a calling for each of our lives!
5. How to See the Goodness of God in Suffering (Romans 12:12)
Tammy Vanella recently endured an intense period of physical suffering, and she wrote this post as an honest, faithful response to her experience. For many of us, the holiday season reminds us of suffering, and this post is timely as we enter a new year.
6. What or Who is the Sabbath For? Does it Still Matter to Christians Today?
Has the rat-race of the Christmas season or the realities of life left you feeling tired and disgruntled? In this post, Dr. Richard Krejcir reminds us of the strong Biblical foundation of the concept of Sabbath and what it means for our lives today. Read, live the Sabbath and be refreshed.
7. 10 Tips to Strengthen Your Devotional Quiet Time with God
Janet Hansen shares: "When I first started doing devotionals, the first few days of my new regimen were the hardest. I am not by nature an early riser, and like a person giving up sugar, I found myself craving sleep, or digital distraction. But morning is when my brain is sharpest, and my house is most quiet—I was offering God my best. By the end of the week, I looked forward to my spiritual breakfast. I was savoring nourishment nothing else can rival, and my perspective began to change. Fretting gave way to trust, chronic irritation replaced with new patience, and peace sent its potent fragrance into the rest of my day…." Keep reading for her tried and true tips to grow in your devotional time with God.
8. Why We Should Pray For Our Leaders
In an increasingly polarized political spectrum and a volatile world, it can be challenging to pray for those in power over us. But Cindy Baum reminds us that we are commanded to do so in Scripture, and that we should be obedient in prayer, even when it's difficult to do.
9. Biblical Teaching: How Media, Money and Ministry can Distract Us from God
In this post, Fred Gladney reminds us that even good things – like media, money and ministry can still distract us from a right relationship with God and and true obedience to him. This year, how can you reduce your distractions and follow after God with your whole heart?
10. Christian Parenting Series
In this three-part series, JoHannah Reardon helps parents, grandparents and mentors share their faith with the kids in their lives and offers Bible-based tips for raising Christian kids who follow after Jesus. Be inspired by her practical, Scriptural approach to loving the kids in your life!
You need to login in order to like this post: click here