Confessions of a Christian Atheist: Seeking Audacious Faith in God even when Life is Hard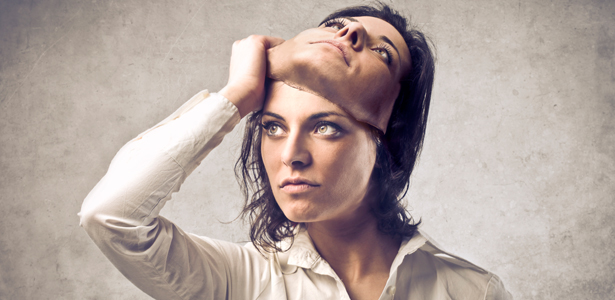 When I first saw the book The Christian Atheist by Craig Groeschel, I did a double-take.  It seemed an oxymoron: how can one be a Christian who believes in God and an atheist who doesn't?  But scripture says it is possible: "They claim to know God, but by their actions they deny him." (Titus 1:16)
Guilty.
You see, I have no problem believing in God. However, I often struggle with believing that he will do for me what he promises in his word.
Sometimes, I find myself living in a "what if" mindset that doesn't look any different than those who have no hope and no belief in a personal God who cares about the smallest details. My words are those of a believer but my worry reflects a person with no hope, who doesn't believe.
Worry is the opposite of trust in God. When I live by faith, I believe God has things under control and will provide. When I worry, I am putting my faith in things that can't make a difference. I have to believe that what he says about himself in scripture is true. If I believe God's word is true, I have to believe all of it. If he says he is my provider, I must not doubt his provision. If he says he hears me when I cry out to him, I must not live like he doesn't – even if the answer doesn't come immediately. If he promises that I can do all things through Jesus Christ, I need to live that way.
Atheists often say that they don't believe in God because they have never seen him, heard him, or felt his presence. If I don't feel or see God at work then I may be tempted to also doubt his presence, but scripture says in Hebrews 11:1: "Now faith is being sure of what we hope for and certain of what we do not see."
My favorite definition of faith is that it is taking God at his word, regardless of what I think or feel. Hebrews 11:6 says, "And without faith it is impossible to please God, because anyone who comes to him must believe that he exists and that he rewards those who earnestly seek him."
So what can I do when that "atheist" part of my heart, prone to doubt, threatens to derail my faith in God?   
I take God at his word, meditating on scripture such as Hebrews 4:12-16 that tells me the word of God is living and active and sharper than any two-edged sword. In this passage, we are assured that God is able to judge the thoughts and intentions of my heart and help me with my unbelief. It reminds me that I am not hidden from his sight, that in him I have a great high priest who can sympathize with my weaknesses, and that I can draw near with confidence to find mercy in my time of need.
As I focus more on knowing God and what he promises in his word, my level of trust strengthens and I can more easily shed my "Christian atheist" doubts.
As Groeschel says, "If God does what you think he should do, trust him. If God doesn't do what you think he should do, trust him. If you pray and believe God for a miracle and he does it, trust him. If your worst nightmare comes true, believe he is sovereign. Believe he is good."
This kind of faith sets us apart from those who don't believe and have no hope – this kind of faith changes lives and hearts. I'm striving to live with this kind of faith every day. Are you?
Read an earlier post by Cindy here. 
You need to login in order to like this post: click here