How to Pray Through the Battle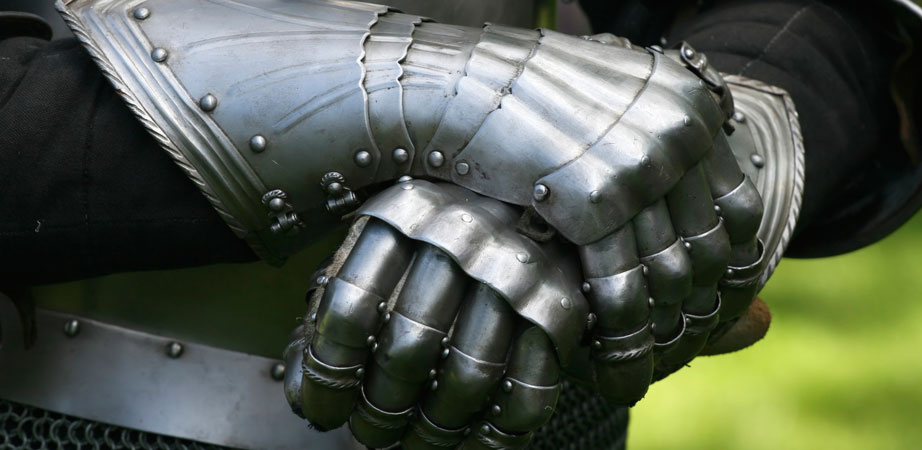 As a husband, father, friend, and leader, I know I should pray for the people in my life more than I do. I know I need to pray for them more than I do. Sometimes the prayers end up being a quick Lord, take care of them. Protect them. Bless them. Amen.
Then I remember that they are in battle. They have an enemy. Someone who is seeking to destroy them. An enemy who prowls around like a roaring lion looking for someone to devour. (I Peter 5:8)
Prowling? Looking for someone to devour? Seriously?
This is going to take a little more than a half-hearted, not-really-paying-attention, off-the-cuff prayer. This is going to take strategic prayer.
Yesterday, God gave me the prayer. I was reading through Ephesians. Right there at the end is the "armor of God" section. (6:14-17).
As I read these words that were so familiar, I heard God reminding me that I should be praying this "armor" over the people in my life.
"…with the belt of truth buckled around your waist…"
As I pray this for my own kids, and those I lead and serve, the "belt of truth" has two facets. The first has to do with a deep desire that they will hear and recognize the voice of truth. The voices of untruth are abundant, loud and frequently drown out the truth God is speaking.
I also pray that they will be speakers of truth. I pray that they will be bold, and will speak up when people around them are not speaking the truth about others, or believing the lies the enemy is spewing.
"…with the breastplate of righteousness in place…"
A breastplate guards the heart – our center and our identity. The heart informs what we believe about who we are. If the enemy can get at our hearts, winning us back is a massive, uphill climb. We – as spouses, parents, pastors, and friends – can't let that happen.
"…with your feet fitted with the readiness that comes from the gospel of peace…"
Feet serve two primary purposes: standing and going. Standing is difficult, as there is so much in the world that is trying to knock us down.
It is also hard to go, to move our feet in the direction God calls us. Going is not comfortable. Going is risky. Going costs us something.
I pray that we'll be ready for standing or going. That whatever act of faith God calls us to, we will be ready and fitted for it.
"…with the shield of faith…"
Again, Paul paints a picture of being under attack. "…with which they can extinguish all the flaming arrows of the evil one." The arrows are coming. They are many. Some are big, some are little. Only with faith – with a heart that sees what the eyes cannot – will they be able to defend against them all.
"…with the helmet of salvation…"
A helmet protects the head, the mind, the thoughts. This goes along perfectly with the belt of truth. We must have a thought life that is filled with the truth of God's Word. Paul wrote these words in Philippians 4:
Finally, brothers and sisters, whatever is true, whatever is noble, whatever is right, whatever is pure, whatever is lovely, whatever is admirable—if anything is excellent or praiseworthy—think about such things. (NIV, emphasis added)
It is so, so easy to let our minds wander. I am less concerned with my children spinning around 180 degrees and believing bold-faced lies, then I am with messages that are mostly truth with just enough lies to get them off track. My prayer is that their heads, minds, and thoughts would be guarded with the helmet of salvation.
"…with the sword of the Spirit, which is the Word of God."
We need to fight the lies of the enemy with a huge sword. Sadly, many of us, and those we lead, are equipped with a small pocket knife. The Sword of the Spirit is the Word of God. How many of us might say the Bible is true, but then don't know it or love it?
The Word of God isn't a nice add-on any more than a physical weapon is an add-on to a frontline soldier. It is essential. In fact, when Joshua was getting ready to cross the Jordan and actually head into battle, God spoke these words at the beginning of His Get-Ready-For-Battle-Pep-Talk:
Do not let this Book of the Law depart from your mouth; meditate on it day and night, so that you may be careful to do everything written in it. Then you will be prosperous and successful. Have I not commanded you? Be strong and courageous. Do not be terrified; do not be discouraged, for the Lord your God will be with you wherever you go. (Joshua 1:8-9, NIV84, emphasis added)
As much as we hate to admit it, the people you and I care for are in a battle. Every day. All day. The result of this battle has eternal ramifications.
Now, please excuse me. I have to stop typing and start praying. Lives depend on it. 
Check out an earlier post by Keith here
You need to login in order to like this post: click here