Roadmap to God's Will ; Relationship with the Word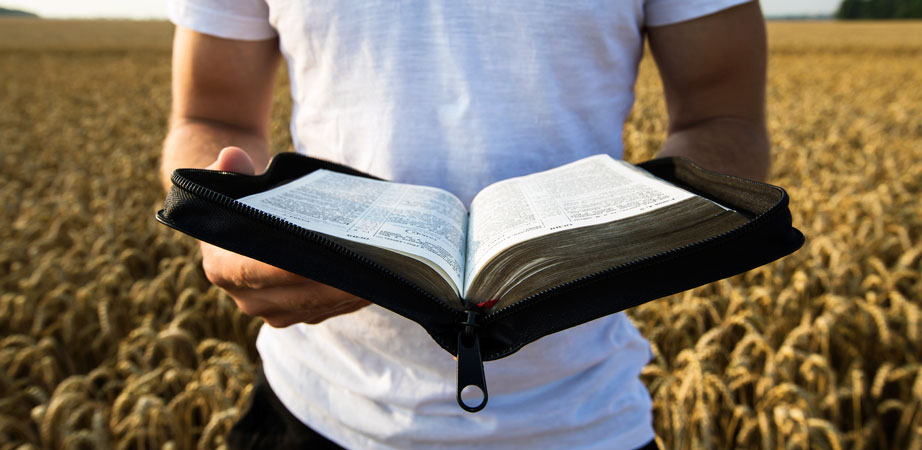 As we discussed in my previous post, we cannot discern God's will outside of a relationship with Jesus.  Too often, the stress surrounding our decision-making results in our skimming over the important process of building an intimate relationship with the One whose will we seek.
Experience teaches us that we have to work on good relationships. We accept that it takes time and effort to get to know someone. For example, I have been married for almost 10 years, have known my husband for almost 30 years and I still discover new things to learn about him. Each moment with my husband helps me understand his values, likes, dislikes, passions and so much more. Our growing relationship helps me make better decisions on things that affect us both. How do we build this type of growing relationship with Jesus?
A foundational way we build relationship with Jesus is through the reading, studying and meditating of the Word of God.
"Guidance from God is rooted in our knowledge of Him.  The more one knows about God's character and desires, the better one can live to be conformed to the image of Christ."  James C. Petty, Step by Step: Divine Guidance for Ordinary Christians
We should not expect to find Jesus giving us direction in Scripture for every personal decision. We are not going to find a passage where he tells us whether we should be a scientist or a lawyer or minister or whatever.  However, Scripture helps us to know Jesus and provides the wisdom for us to choose well and in accordance with God's will.
The Word of God testifies about Jesus (John 5:39)
The Word is breathed out by God, is soaked with His teaching (2 Tm 3:16) and is infused with His power (Is 55:11).  Through the Word, we learn about the person, deity and work of Jesus.  John 1 identifies Jesus as the Word, who was at the beginning with God, and became human for our salvation.  In him, through him and for him, all things were made (see also Col 1:16).  Many passages teach about Jesus, but here is a sampling of what we can learn:
Who Jesus was, e.g. Isa 7:14; Mi 5:2; Zec 9:9, 12:10; Lk 22:70; Mt 12:50, 28:18; Jn 4:25-26; 5:17-22, and 8:12.
What Jesus did, e.g., Lk 18:31-33, Lk 7:20-22, Jn 12:46, Rom 3:23-25, 1 Pt 3:18.
Who Jesus is, e.g. Jn 6:47, 14:6, 11:25; 1 Pt 3:18; and Heb 4:15.
Who Jesus will be, e.g., Mt 24:29-31; Mk 14:61-62; and Rv 5.
Why we must follow Jesus, e.g., Mt 16:24, 19:21, 28-29; Mk 1:17, Jn 8:12, 10:27, and 12:16.
Jesus became to us wisdom from God (1 Corinthians 1:30).  Our relationship with Him is built upon our knowledge and understanding of the Scriptures, which is an expression of His blessings (Ps 1:1-3, 119).
The Word of God provides wisdom for us to choose well
The Bible contains God's commands and extensive guidance.  In James 1:22-25, we learn that we must be hearers and doers of God's Word.  Yet, as we discussed earlier, we are not going to find specific instructions for every decision we must make.  Rather, the Word of God provides us with the wisdom necessary to choose well.  Where there is no command, we are to pray for wisdom and discernment (Eph 1:17; Col 1:9; James 1:5).
In an earlier post, we learned that the Word has a lot to say about God's will – really, the entire Bible is about God's will, his desires and commands.  We learned that the Word uses two main words for God's will: thelēma, what God wishes or desires and boulēma, what God commands, purposes or counsels.  You might not find the word "will" in a sentence, but the more we study the Bible, the more we understand God, His plans and ourselves.  As I studied the 276 passages that contain these two Greek words, I found that they provide wisdom for us to choose well by:
Re-aligning our heart: In John 6:38, Jesus models what our the posture of our heart must become, "For I have come down from heaven not to do my will but to do the will of him who sent me."  In Romans 12:1-2, Paul tells us that in order to discern God's "good, pleasing and perfect will" we must offer our lives as a living sacrifice. Our posture must be that of humility in order to receive wisdom.
Compels us to action: The majority of the will of God verses talk about doing something. God's will outlines what he wants us to do with our lives, our relationships, our time, treasure and talents. For example, God's will is that we love the Lord our God with all our heart, soul and mind (Mt 22:37) and that we love our neighbors as ourselves (Mt 22:39).  God's will is that we grow in our faith, give thanks in all circumstances (1 Thes 5:18) and do good deeds (1 Peter 2:15).  While God's will is something we do (James 1:26), we do it not in our own strength, nor for the purpose of our salvation (Romans 5:1-2 and James 2:24).  We do God's will because He first loved us (1 John 4:19).
Developing a Jesus-centered lifestyle: God's will leads us to a lifestyle that is marked by obedience to his commands and desires so that everything we do is in accordance to his values.  This surrendered state acknowledges his power over heaven and earth, e.g., Mt 6:10, 7:21, 12:50, Mk 3:35. Living this way provides us with godly wisdom and discernment (Jn 7:17) for every decision.
Jesus modeled dependence on the Word. When tempted by the devil, Jesus responded by quoting Scriptures (Matthew 4:1-11). Each time the Pharisees confronted Jesus, he pointed to Scriptures. Very often, Jesus left his followers to spend time alone with God.  The Word of God saturated every decision Jesus made.  As Jesus depended on the Father in all that he did, so should we (Jn 5:19).
There are hundreds of Bible study materials and programs available.  For online resources, I recommend www.intothyword.org,  www.YouVersion.com, http://www.biblegateway.com/ or https://faithlife.com/.  Studies show that Christians can mature in Christ by spending as little as fifteen minutes four times per week reading, studying and meditating on the Scriptures.  The important thing is that we start and remain committed to grow.
If we want to make better decisions, our first priority is to build a relationship with Jesus through His Word (Jn. 14:6). It is the foundational way to know Him and understand what He commands and desires from us.
Check out an earlier post in this series here.