Jesus' Example of Reaching Out to Others; an Excerpt from "Dogs to the Rescue"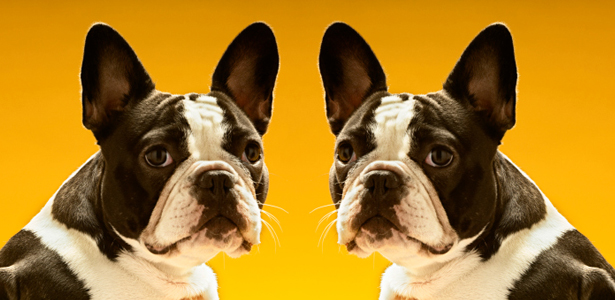 Titus the dog wasn't playing by the book.  He was flying by the seat of his furry hind end.  But the empathetic golden retriever was a seasoned therapy dog.  His loving owner and handler, Kris, had extensive training too.
The pair was working with some special needs kids.  On this day, Titus had gone over to a child and laid his head in her lap.  They had become odd friends.  She was autistic and nonverbal.  She couldn't seem to pet Titus, but would bop him on the head instead.  Still, Titus wanted to reach out.  He seemed to sense she didn't mean to hurt him but was trying to connect in the only way she knew.
Typically, if the girl bopped Titus, Kris would gently pull the dog away.  But this time, Titus wouldn't stay pulled away.  He kept returning to the girl, and Kris chose to let them interact very briefly as she stayed tuned to her dog's body language.  Then she stepped back in with a ball in her hand.
"You and Titus are doing so well, would you like to reward him?" she asked.  "Titus likes it when you throw a ball."
The child threw a ball for Titus, for the very first time!
This girl progressed to giving Titus her very own brand of hug.  Kris would put Titus on the floor on his side.  The girl would lift one of his front legs, drape it over her neck, and bury her face in the dog's furry chest.  This was a child who wouldn't stay still under normal circumstances, but she would remain in her hug with Titus for close to four minutes.
That little girl never did learn how to make a petting motion, but she'd taken some baby steps forward in connecting with others.  And Titus played a significant part.  He sensed the heart beneath her behavior and met her where she was, and it made a real difference.
Meeting others where they are also has to do with patience and timing.  Kris's experience with another autistic child brought this lesson home in Technicolor.  The child would go where he was told, but would never interact with anyone.  Kris tried to get him to throw a ball for Titus too.  Kris would toss the ball out in front of Titus, and he would snap it up in midair.  It never got the boy's attention.
Then Kris learned at a seminar that such youngsters might need extra time to respond.  On the boy's next visit, Kris once again tried to coax him to throw a ball for Titus.  Once again, nothing happened.  But this time, Kris just waited.  Titus stood waiting also, doggie eyes on the prize.  Minutes ticked away.  Titus sat.  Then he lay down, gaze fixed on the ball all the while.  The clock kept ticking.  When it was nearly the 10-minute mark, suddenly, the boy took the ball and threw it for Titus four times in a row.
As Titus instinctively knew and as Kris learned, outreach has many facets.  Not everyone can come to us, but if we go to them by suspending our agenda and preconceptions and looking at the heart, not the outside, wonderful things may happen.
Jesus of Nazareth, our Messiah, lived this truth when he walked on this planet.  One particularly powerful example involves one of his chosen 12, a disciple named Thomas, nowadays also known as "doubting Thomas."
Jesus had been crucified and had risen from the dead.  He had appeared to his disciples, let them see His side and hands, and given them the Holy Spirit.  But Thomas wasn't there when all this happened.  When the others shared the great news, he didn't exactly embrace it.  "But he said to them, 'Unless I see the nail marks in his hands and put my finger where the nails were, and put my hand into his side, I will not believe'" (John 20:25, NIV).
Jesus could have pulled away.  He could have said, "Forget this guy.  I've spent three and a half years showing him who I am.  He should realize it on his own, and if not, he should certainly believe his friends.  So if he won't, too bad!  Time's up."
Jesus did nothing of the kind.  He met Thomas where he was.  And Thomas exclaimed, "'My Lord and my God!'" (John 20:28, NIV)
God wants to meet us where we are, and he wants us to do this for others, because he loves each of us so much.  If we ask, he will give us the insight and timing we need to reach out in his name.
This abridged excerpt is taken from:  DOGS TO THE RESCUE
Copyright 2014 by M.R. Wells
Published by Harvest House Publishers
Eugene, Oregon 97401
www.harvesthousepublishers.com
Used by Permission.