God and Les Miserables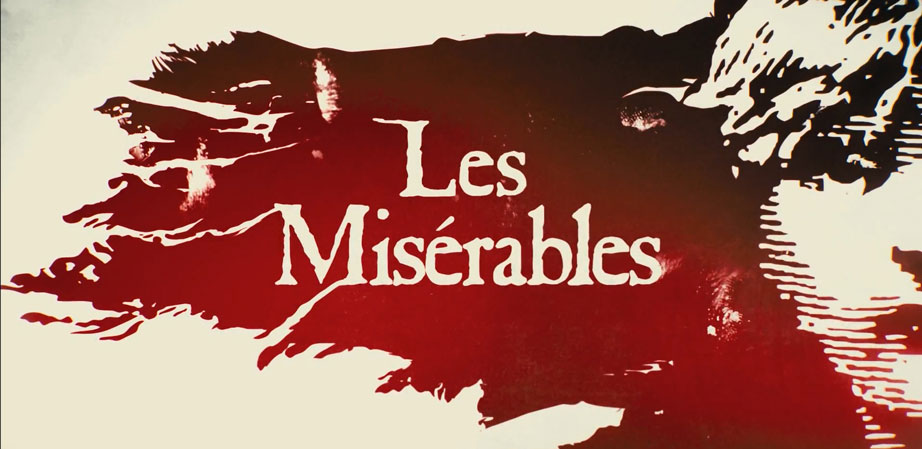 In my last article: Finding Good in Classic Books I encouraged you to read a classic book as a way of thoughtfully pursuing things that are "good" in a Godly and eternal sense. One of the books I recommended was Victor Hugo's Les Misérables, which was recently released to movie theaters as a musical. The success of the movie demonstrates the power of the original story, and in this post, I want to make a case for reading the book as well, because I think that taking the time to read the story will grant you even more insight and fulfillment, rather than simply seeing the film alone.
Yes, the book is more than 150 years old, and it weighs in at 1500 pages – but the eternal themes and the incredible story make Les Misérables one of the best dramatic and romantic novels ever written. Les Mis is a perfect example of what makes a classic story a "classic."
In Les Misérables, the transcendent themes come alive through the art of story-telling. These themes are eternal because they are not bound by the here and now; they are the self-evident truths that transcend time and technology – they remind us that "eternity is written in our hearts" (Eccl. 3:11) and that God reveals himself in part through the world around us. (Romans 1:20)
This will be easy for you to recognize as you start the story. Hugo tells us that, "Man is not a circle with a single centre; he is an ellipse with a double focus. Facts form one of these, and ideas the other."[1]  Throughout his novel, Hugo delivers the ideas: moral principles inherent in our God-given natures, juxtaposed with the facts:the specific circumstances in which we find ourselves. Therefore, the focus of Les Mis becomes a story of balance – how does one proceed through life while holding both facts and ideas; while weighing good and evil?
As we also struggle to hold facts and ideas in balance, I suggest that we use this classic story to train our minds, as suggested in Philippians 4:8: "Finally, brothers and sisters, whatever is true, whatever is noble, whatever is right, whatever is pure, whatever is lovely, whatever is admirable—if anything is excellent or praiseworthy—think about such things." As we read Les Misérables, it's easy to identify God's principles. For example:
Single Parenthood – "The father of her child gone… she found herself absolutely isolated, minus the habit of work and plus the taste for pleasure."[2] (Prov 21:16-17)
Gossip – "Certain persons are malicious solely through a necessity for talking. Their… gossip… is like those chimneys which consume wood rapidly; they need a great amount of combustibles; and their combustibles are furnished by their neighbors… many [were] jealous of [Fantine's] golden hair"[3]  (Prov 20:19, Prov 16:28)
Slang – "is nothing but a dressing-room where the tongue having some bad action to perform, disguises itself. There it clothes itself in word-masks, in metaphor-rags. In this guise it becomes horrible."[4] (Matt 5:37)
True Obedience – For Sister Simplice, who had never told a lie in her entire life(unlike Rahab in the book of Joshua) lies to Javert. "She had lied twice in succession, one after the other, without hesitation, promptly, as a person does when sacrificing herself. O sainted maid!… may this lie be counted to your credit in paradise!"[5] (Josh 6)
In Les Mis, Victor Hugo highlights something that many Christians struggle with –
obedience to God's law. He points out the folly of living the world's way and the joy of choosing God's way. The characters in Les Miserables don't always get what they want because they do the right thing – Hugo does not serve a simple, easy-to-understand God any more than we do – but they work, love, struggle and follow Christ because they understand that there is more at stake than mere creature comforts. Their hope is not based in this world, but they seek justice and peace that only God can give.
These characters give us an engaging, story-based example of Hebrew 12:1-3:
"Therefore, since we are surrounded by such a great cloud of witnesses, let us throw off everything that hinders and the sin that so easily entangles. And let us run with perseverance the race marked out for us, fixing our eyes on Jesus, the pioneer and perfecter of faith. For the joy set before him he endured the cross, scorning its shame, and sat down at the right hand of the throne of God. Consider him who endured such opposition from sinners, so that you will not grow weary and lose heart."
Through Les Miserables, Hugo weaves a myriad of unique and memorable characters into a "great cloud of witnesses". This story continues to speak to us because it gives insight into man's debauchery, while sharply contrasting our fallen natures with the majesty of God's work in the world and the Holy Spirit's nudging to our hearts.
You need to login in order to like this post: click here