Our Surprising, Holy, Infinite God (Take Five)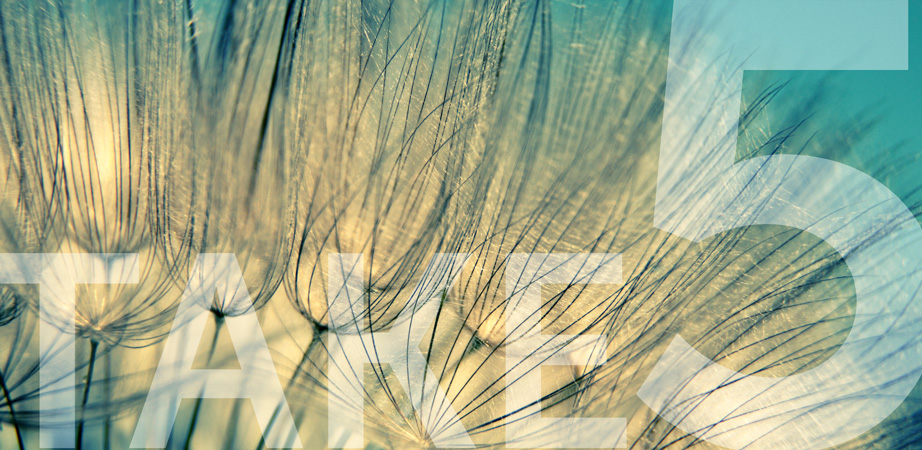 When God seems far away or quiet, or when he surprises us with his love, grace and holiness, we often find ourselves in worship. In today's Take Five, we look at the many ways to explore and worship our infinite God and loving Father in Heaven. How will you seek God today?
---
When God Seems Silent
"God can be maddeningly hard to get. When God says that his ways are not our ways, he really means it (Isaiah 55:8).
We have these encounters with him where he breaks into our lives with power and answers our prayers and wins our trust and he waters the garden of our faith, making it lush and green. And then there are these seasons when chaos careens with apparent carelessness through our lives and the world, leaving us shattered. Or an unrelenting darkness descends. Or an arid wind we don't even understand blows across our spiritual landscape, leaving the crust of our soul cracked and parched. And we cry to God in our confused anguish and he just seems silent. He seems absent." Keep reading here.
---
God May Answer Your Prayer in Surprising Ways. Here's Why:
"You may be living in-between. That time of waiting for what's next, but not knowing when and if it will come. In-between jobs. In-between relationships. In-between places to live. In-between paychecks.
Frustrated, you may find yourself crying out to God wondering: What's next? How long do I have to wait?" Finish this post here.
---
How Math Illumines Our Infinite God
"This is the time of year when anxious North American educators and policy makers get to do their math. The Organization for Economic Co-operation and Development has just released its 2012 student survey results – which largely focus on a 15-year-old's understanding of mathematics, reading and science – and the math numbers are troubling. Canada ranked 13th, while the United States placed 36th.
While the perceived loss of global prestige may be worrying, there's a much greater cost for people of faith to consider. To become illiterate in the language of math is to lose one of our greatest tools for communing with God. " Keep reading here.
---
Read an earlier Take 5 post here.
You need to login in order to like this post: click here