Don't Try So Hard (Take Five)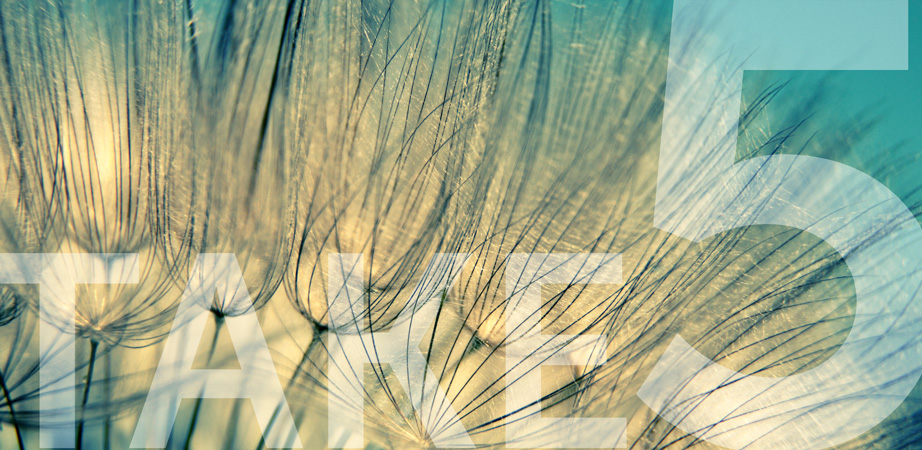 We try to serve God with our whole selves, and this is a good impulse. But sometimes it's important to rest in the grace of God as we follow him, remembering that we cannot earn his love, no matter what we do. This week's Take Five gives God glory for knowing more than we ever could and loving us beyond what we could ever deserve. Will you respond to his goodness?
---
"…while condemnation has been absorbed by Christ, conviction leads us toward life and intimacy with the Father. It is a gift from the Lord, shedding light on the dark places of our hearts where sin remains and beckoning us to respond in repentance." Keep reading here. 
---
Watch "Don't Try So Hard" here.
---
"Good deeds that reflect too much on themselves turn poisoned, of course, and we are to be unconscious enough of them to be like a left hand doesn't know what the right hand is doing." Finish the post here. 
---
"As a child, our son wants to get there, but he can't imagine what that would be like. The very thought of being an adult scares him. There are too many unknown variables.
And then, I realize why God doesn't tell us everything about our future. He lays out the vision of who we will be – people walking in a manner worthy of Christ, bearing fruit in every good work, and increasing in the knowledge of God." Keep reading here. 
---
"We mean well. We do. No one can fault the energy and vision with which we dispatch our own good plans. In meaning well we hope to do good. And in doing good we hope to re-frame the world's perception of Christians but in time, our mixing the temporal with the spiritual muddies the waters and the face of Christ loses its distinct features." Finish the post here. 
---
Read an earlier Take 5 post here.
You need to login in order to like this post: click here