Discipline of Fasting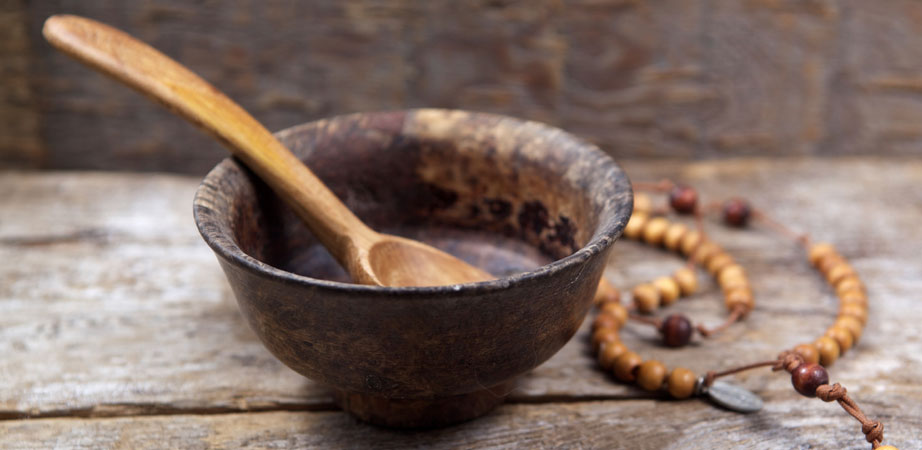 Did you know your appetite for God is linked with your appetite for food? Yes, your spiritual appetite is connected to your physical appetite. Cornelius Plantinga said full stomachs spoil the appetite for God. So, today we're going to talk about fasting. Did you know that fasting is a part of the disciplined pursuit of godliness – just like prayer, worship, or Bible study?
Who fasted in the Bible? Well, King Jehoshaphat fasted, Ezra and Nehemiah fasted, David and Daniel fasted, the Israelites fasted, the Ninevites fasted, and in the New Testament, Anna the Prophetess fasted, the disciples fasted, Paul fasted, and Jesus fasted. The subject of fasting is surrounded by a lot of fear and misunderstanding. Fear, as people are afraid it'll make them suffer, and misunderstanding that only hollow-eyed fanatics and legalists and health nuts fast.
We live in a gluttonous, self-indulgent society, so fasting seems radical and against our lifestyles. We're about pizza shrines and golden arches. We're about fine dining. We're about barbecue and mashed potatoes and grilled shrimp and Southern fried chicken and braised beef. We're about French food, Italian food, Mexican food, and fast food. In our culture, not eating for any length of time sounds crazy!
However, fasting is actually mentioned in the Bible more than baptism. It's mentioned more than 77 times. So we can't overlook fasting, or its biblical significance, and we can't assume it's irrelevant just because we live in the twenty-first century. Again, fasting is just as much a part of a disciplined pursuit of Christlikeness as any other spiritual discipline.
We're talking about biblical fasting for spiritual purposes. We're not talking about hunger strikes to attract political attention or dieting for health's sake or weight loss. So what is the definition of biblical fasting? The traditional definition is a Christian's voluntary abstinence from food for spiritual purposes. This means fasting is God-centered and voluntary. Here's a broader definition: a Christian's voluntary denial of any normal legitimate function or activity for the sake of intense spiritual focus.
So in addition to denial of food, one might also fast from things like TV, radio, talking so much, or sleep in order to focus on spiritual activity, but our focus today is going to be abstinence from food. Now, if you have health problems or are pregnant, consult your doctor about any kind of fasting, of course, but let's go ahead and talk about why Christians should fast.
Fasting is expected. Do you remember in the Sermon on the Mount in Matthew, chapter 6, Jesus said, "When you pray…" and he told them the right way to pray. He said, "When you give…" and he taught them the right way to give. And he said, "When you fast…" and he taught them the right way to fast. So why do we expect to give and pray but we don't expect to fast?
God honors fasting. In the book of Acts, chapter 13, Barnabas, Simeon, Lucius, and others were fasting when the Holy Spirit stepped in and spoke to them and met their need. God honored their fasting. Jesus said in Matthew 6:18 that the Father would reward the one whose fasting was genuine. He honors proper fasting.
So he expects our fasting and he honors our fasting, but here's what I'd like for you to remember: fasting can help you and me to grow if we embrace three of its key benefits. I call them fasting's SOS.
S: it Strengthens our prayers. Now let's be clear. Just because I fast, I can't manipulate God to do what I want by fasting, any more than I can by any other means. Just like prayer, we fast and hope that by his grace God will bless us. The priest Ezra proclaimed a fast before leading the exiles on the dangerous journey back to Jerusalem. Ezra, chapter 8, verse 23, says, "So we fasted and entreated our God for this, and He answered our prayer." Nehemiah fasted and prayed and found favor with the king. Daniel prayed in Daniel, chapter 9, and fasted. While he was praying, God sent an angel to him to help understand the vision.
O: it helps us Overcome temptation. Do you remember when Jesus started his public ministry? He was led into the wilderness to be tempted. Jesus prayed and fasted, and he overcame the Devil's temptations by the power of God's Word. Fasting is a tool that teaches us to deny self, draws us closer to God, and thereby strengthens us to overcome temptation.
S: fasting can Speed our deliverance. A host of enemies were coming against the Israelites, and Jehoshaphat proclaimed a fast throughout all of Judah, and they were delivered. Esther asked the people to fast for her protection, and God had favor on her and on the whole nation. In Judges, chapter 20, the Israelites fasted, and God delivered their enemies into their hands. In Psalm 109, David prayed and fasted for relief from his enemies, and he was delivered.
Fasting helps to strengthen our prayers, helps us to overcome temptation, and can speed our deliverance when accompanied by prayer and humility. Just fast for one day, or even one meal, to help you to focus your prayers and your attention more intensely on God. It's just as relevant today as it was thousands of years ago. Do you want help? Do you need to send an SOS to God? Fasting could be the answer.
Listen to this podcast message here
Listen to Spiritual Disciplines #1 here
Listen to Spiritual Disciplines #2 here
Listen to Spiritual Disciplines #3 here
Listen to the Discipline of Worship #1 here
Listen to the Discipline of Worship #2 here
Listen to the Discipline of Evangelism here
Listen to Discipline of Stewardship of Money here
Listen to Spiritual Disciplines; Stewardship of Time here
Listen to Discipline of Serving Others here
Listen to Discipline of Prayer here
Read Spiritual Discipline and True Teaching here
Read The Discipline of Hearing, Reading and Studying God's Word here
Read the Discipline of Worship; The Key of Focus here
Read the Discipline of Worship; The Key of Balance here
Read Spiritual Discipline; Memorizing the Word of God here
You need to login in order to like this post: click here