Work, Art and Imagination (Take Five)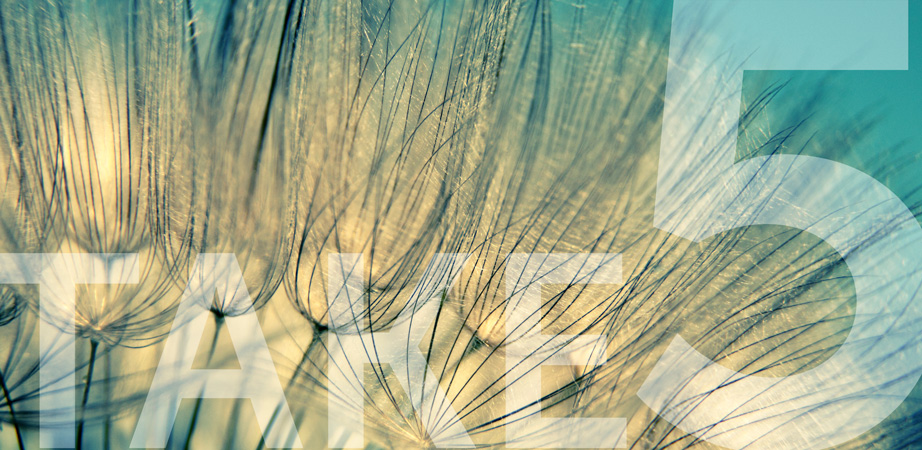 In this week's Take Five, we are focusing on beauty and art in our everyday lives. Whether we are taking kids to school this week, heading to work or taking time to reconsider our own life's direction, let's spend some time being grateful for beautiful things, listening to God's calling and using our imagination at work and play.
---
Five Ways to Make Art in Less Than an Hour
"By now you've probably noticed I have a thing for art –both the kind we make with our hands and the kind we live with our lives." Keep reading here. 
---
Do You Need Hope to Face Your Workday? Remember the Resurrection
"In Dante's poem Inferno, a sign was posted on the gates of Hell that read:
'Abandon all hope, ye who enter here!'
Today many would suggest that the same sign should hang above the entrance to their workplaces. It's clear that we need hope, and sometimes we need it while at work. This engages a mental need we all share." Finish this post here.
---
Video: Q Ideas – Dayton Castleman on Art for the Common Good
Email Subscribers Click Here to Watch This Week's Video.
---
Theology of the Imagination
"The best two moments of my summer thus far sprung from two things normally not high on my yay! list: pulling thistles from the jumble of pine trees and junipers that form the woods in our backward and driving a gaggle of middle school boys across town to lacrosse practice." Keep reading here.
---
On Finding Your Passion
"So many men and women have said, yes, yes, fine. I'm down with your idea. I get that there's room in a home and a marriage for two callings. What I don't get is where to start. How do I find that calling? How do I know what I'm passionate about?" Finish this post here.
---
Read an earlier Take 5 post here.