Loving Past Appearances or Fears (Take 5)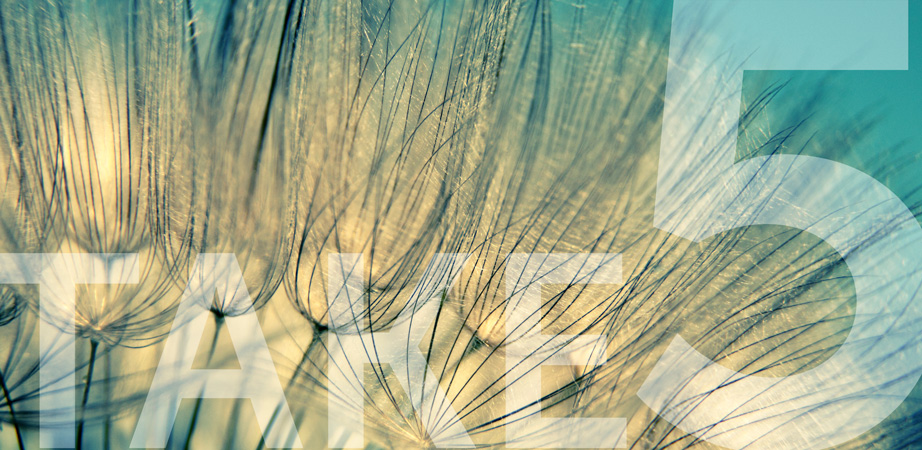 Every week, we spend hours talking with our readers and other inspiring thinkers, bloggers and media experts through social media, blogs and online articles. It's so inspiring to see the wealth of wisdom and knowledge that is shared using the Internet every day.
So, every Friday we round up a few of our favorite items – photos, videos, articles, quotes and blog-posts – in the hopes that you will be as encouraged and inspired by them as we are.
---
Fatism: Who Do You Judge and Who Do You Love?
You may not have heard of it or even thought about it, but Laura Fenamore points out that "Fatism is the belief that overweight people are lazy, gluttonous, and lack motivation or willpower. That somehow they have chosen to be the way they are and, therefore, deserve our judgment." She rightfully asks us to consider how we approach overweight people in our lives (perhaps even ourselves) and to come to this sensitive topic with love and hope, not disdain. Powerful words!
---
Jennifer shares with us, "My children, and pretty much all of their peers, are complicated. Have been since the day they were born. When they were babies, I sighed in relief to discover what was making a wee one wail, quickly remedying the situation. Every time I thought I had the kid figured out, he or she advanced to the next stage of being, with a brand new set of delightful and crazy-making behavior."
So, she asks, what does it mean to have faith like a child, as Jesus commanded? Is it truly blind and trusting, or is it something more?
---
When you want to be intentional, but you need a little help
If you have ever wanted a friend but felt alone or unsure about how to find community, (in)RL might be a great solution for you. Hosted by (in)courage, it's a conference that comes to your neighborhood using the power of the web and helps you find those meaningful friendships you've been looking for.
Do you need help finding community?
---
Gratitude is Good for Body and Soul
In this HuffPo article, Jonathan Merritt cites a scientific study that shows adults who who practice gratitude feel better about their lives, have fewer health problems, and are 25 percent happier. He asks a couple of good questions, "How often do we miss opportunities to offer thanks to those who have loved us, supported us, sacrificed for us and stood by us even when it didn't make sense? And, more importantly, how often have we forgotten to turn our gaze heavenward and to give gratitude to the One who showers us so liberally with gifts of grace?"
---
Your Burning, Broken, Beautiful Story
Beautiful letters to cancer survivors can be found on Jo Hilder's site, as she encourages every one of us to tell our story of God's goodness. What's yours? 
---