Living Our Calling (Take Five)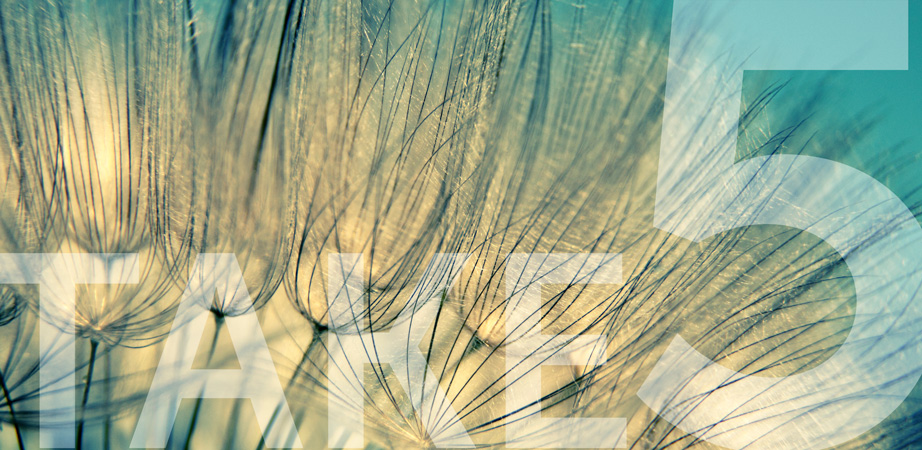 Our lives are made up of countless decisions: what we do for a living, whom we marry, if we marry, what we do with our free time, whom we befriend, how we manage mistakes and misfortunes. Despite our best efforts, the road can often be rocky and we can find ourselves feeling lonesome and directionless in one or more areas of our lives. However, we can live in hope, knowing that God has given us a unique personality, calling, purpose and even outward appearance for his glory! This week's Take Five celebrates this truth and gives inspiration, no matter where you are on the journey of life.
---
This powerful post is directed at men, but it has a lesson for all of us, as we pursue vocation, calling and God's plan for us:
"Every man feels within himself a wish factor. We 'wish' we would've learned the things we know now years ago when we 'really' needed this wisdom. We 'wish' we hadn't made some of the mistakes we made in our past. We 'wish' we could be doing 'then' the things we're finally getting around to 'now.' There's a wish factor in every man." Keep reading here. 
---
This is a powerful post from a well-known author about relationships and the stigma we attach to seeking them:
"If you're looking at life satisfaction, your marital status will affect you far more than your material status, which is why I think spending just as much time and effort choosing a wife or husband as you do looking and/or preparing for a vocation is a recipe for happiness." Finish the post here. 
How have you seen God work through your efforts in relationships?
---
When we talk about a full, healthy life, one that embraces our gifts, talents and callings in obedience to Christ, we can also find ourselves focusing on outward beauty as a sign of our inward health. Is focusing on beauty a danger or a help?
"As image-bearers of God, our gaze should be directed toward the source of that beauty rather than the reflection. We can treat the beautiful as idols, and thus as the endpoint of our gaze. Or we can treat beauty as an icon, the means through which our gaze is directed to God." Keep reading the article here. 
---
In this video, Andy Stanley gives a powerful admonition to those of us seeking guidance in our lives, careers and relationships. For more encouragement on this topic, you can also read our series, "Roadmap to God's Will".
---
Check out an earlier Take 5 post here.