God on Display During Passion Week (Take Five)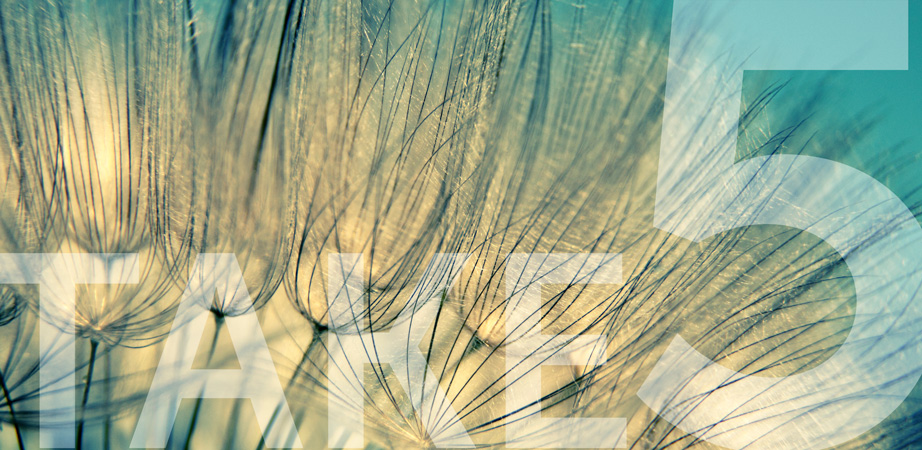 This is Passion week, when our minds are focused on Christ's sacrifice for us. From Palm Sunday and the cries of "Hosanna!" to the darkness of Good Friday and the joy of Easter Sunday,  we see God's grace on display. As you've walked through this week, what has God taught you about his grace and our sin? What do you still have to learn? Our hope is that these links would give you a practice of preparation as we enter Easter weekend, and that you would be moved and transformed by Christ's death and resurrection, because of his great love.
---
Every Christian's Paradox
"While it is gloriously true for the Christian that there is nowhere Christ has not arrived by His Spirit, it is equally true that there is no part of any Christian in this life that is free of sin. Because of the totality of sin's effect, we never outgrow our need for Christ's finished work on our behalf. We never graduate beyond our desperate need for Christ's righteousness and his strong and perfect blood-soaked plea 'before the throne of God above.'"  Finish reading here. 
How do you see your need for Christ's sacrifice in your life? Take a moment to thank God for his work on your behalf.
---
It started well

Here's a powerful reflection on this holy week:
"The redemption story of humanity is a story of Grace. It is the story of God Himself intentionally intervening on our behalf in such a way that we could not screw it up. It is the story of Jesus, peaking in memory of this incredible moment of sacrifice, of a Roman cross used to execute the worst of criminals. But the story continues with an empty tomb. Jesus overcomes death itself, and offers the same in a way to humanity… …It is not a story of guilt, but of Grace…. That is why the story of the death and resurrection of Jesus Christ is so powerful. It is our story; our defining moment where sin is dealt with and our humanity is restored." Keep reading here. 
---
The Gift of Grace
This post is one mother's honest evaluation of her life, and how she can extend the grace God has shown her to others:
"Live a life with grace. Live a life where I seek to understand before I judge. The deal is often I have an agenda – that list of things to do, places to go, my own opinions, and tasks to accomplish – that I am focused on completing. Then when real life happens, also known as the preschooler deciding that not one of his outfit selections that I gave him like we're told to do so that we avoid the outfit battle is the right one and as a result I'm late, the last thing I feels is grace." Finish the article here.
---
 Brennan Manning: All Is Grace: God Loves You As You Are 

John Blase writes about his intimate experience helping Brennan Manning write his memoir, a story of  "sin and forgiveness and falling and getting back up and losing the pearl of great price in the couch cushions but then finding it again, and again, and again? Those are the stumbling steps to becoming Real, the only script that's really worth following in this world or the one that's coming." Keep reading here. 
It's a powerful story, as we also stumble and fall in our attempts to follow Jesus. Do you believe that God gives grace, even when you fail?
---
How much faith do you need
"Faith is the stuff that moves the Kingdom of God on earth. If God is going to do something in our lives, it most always comes by faith on our part, and grace on God's part." Keep reading here. 
Faith and grace – easy to say, hard to live out. Give yourself a moment to ask for both in your life, particularly as we celebrate his salvation for us this Easter.
---
Read a previous post in this series here.