Faith to Dream (Take 5)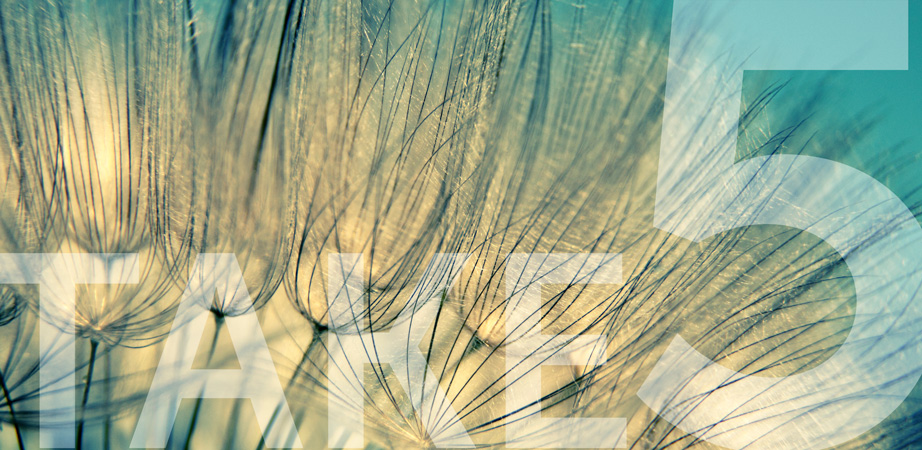 Every week, it's so inspiring to see the wealth of wisdom and knowledge that is shared using the Internet every day. So, every Friday we round up a few of our favorite items – photos, videos, articles, quotes and blog-posts – in the hopes that you will be as encouraged and inspired by them as we are.
This week, we're focusing on faith: how to cultivate it, how to let God into our big dreams, and how to have faith that God is working, even when you feel alone or unheard. How can you put your faith in God this week?
---
In this post, Leslie dares us to dream big and place our faith in a God who delights in us: "No matter how old you are, you must have a vision for your future. Are you afraid to dream? You should be more afraid not to."
Your dreams have value, and God holds your future in His hands. What are you going to have faith to dream?
---
How Very Brave it is to be Alone
Are you alone? Do you fear being alone? May this post give you faith that God works through loneliness, and He is giving you bravery in the midst of the struggle.
"Even though God gave me the answers I was prepared for, I hadn't anticipated God's final little nudge about bravery. I had never thought that it was brave to be alone. But it is…. …To get here, I had to push past the feelings of loneliness, the false feelings of doubt and insecurity and the "why nots." I had to change my perspective so I could see being single and alone as a time for me to love myself, to allow God to transform me and prepare me for someone or something else."
---
An Open Letter from a Faith Blogger to the God She Writes About
Anyone who's ever worked in ministry or been outspoken about their faith can relate to blogger Steph's journey, struggling to keep her faith and not watch for earthly barometers of success: "It was such a gentle word You gave me that day. The way You reminded me of the story of the lost sheep. That You are a God who goes after the one. You are not about numbers, You are about people."
God is about people – communities and individuals. How will this reminder impact your week?
---
Max Lucado on Finding God in the Miracle of Wholeness
We loved this reminder from Pastor Max Lucado. Have faith – God is at work!
---
In this post, a gardener shares with us his real-life learnings in the outdoor work of growing things, and how that translates to his faith and his church: "One garden, many members, diverse gifts and functions, each an integral part of the whole. When the soil suffers, the microbes suffer, the plants suffer. When all is in balance and working as it should, crops are plentiful and healthy. In this way they all grow to maturity and bear good and bountiful fruit."
How is God cultivating balance and good fruit in your life?
---
Check out an earlier Take Five post here