Trusting God with Our Time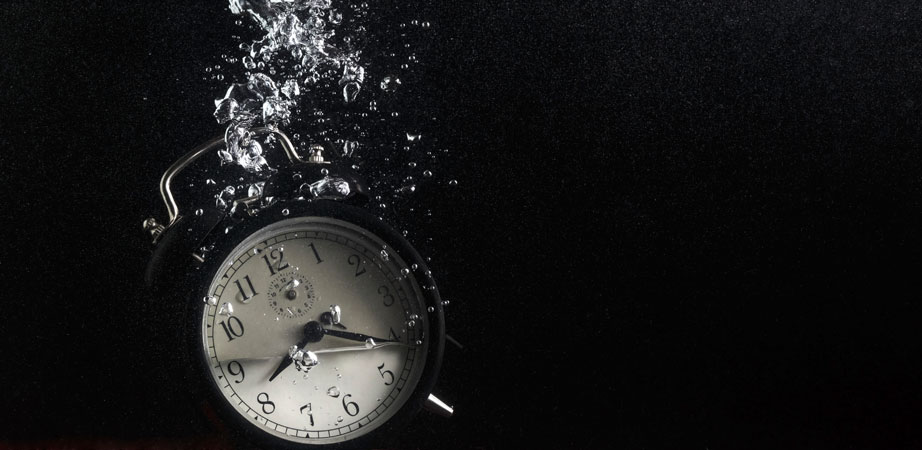 "I don't have enough time to do everything I have to do."
"I'm so stressed!"
"Where has the time gone?  I'm tired."
Does this sound familiar? Perhaps these exasperations have even come out of your own mouth? In our culture, there's this overwhelming feeling that time is in short supply. It's especially ironic, when we consider the staggering numbers of technological enhancements that are supposed to make our lives easier. So what's changed? There has always been 24 hours in one day and 365 days in one year, and yet it seems that time has become a scarce commodity. Do I trust God that there is enough time to get done the things that are most important?
There is a popular story that comes from First Things First, by Steven R. Covey, A. Roger Merrill, and Rebecca R. Merrill:
"I attended a seminar once where the instructor was lecturing on time. At one point, he said, "Okay, it's time for a quiz." He reached under the table and pulled out a wide-mouth gallon jar. He set it on the table next to a platter with some fist-sized rocks on it. "How many of these rocks do you think we can get in the jar?" he asked.
After we make our guess, he said, "Okay, let's find out." He set one rock in the jar…then another…then another. I don't remember how many he got in, but he got the jar full. Then he asked, "Is the jar full?"
Everybody looked at the rocks and said, "Yes." The he said, "Ahh." He reached under the table and pulled out a bucket of gravel. Then he dumped some gravel in and shook the jar and the gravel went in all the little spaces left by the big rocks. Then he grinned and said once more, "Is the jar full?" By this time we were on to him. "Probably not," we said. "Good!" he replied. And he reached under the table and brought out a bucket of sand. He started dumping the sand in and it went in all the little spaces left by the rocks and gravel. Once more he looked at us and said, "Is the jar full?" "No!" we all roared.
He said, "Good!" and he grabbed a pitcher of water and began to pour it in. He got something like a quart of water in that jar. Then he said, "Well, what's the point?" Somebody said, "Well, there are gaps and if you really work at it, you can always fit more into your life."
"No," he said, "that's not the point. The point is this: if you hadn't put these big rocks in first, you would never have gotten any of them in?"
I love that illustration, because it reminds me of Jesus' promise: "Come to me, all you who are weary and burdened, and I will give you rest.  Take my yoke upon you and learn from me, for I am gentle and humble in heart, and you will find rest for your souls. For my yoke is easy and my burden is light" (Mt 11:28-30). The Jewish people were overloaded with over 600 laws and religious legalism by the Pharisees. Jesus was offering freedom from the crushing burden and guilt of trying to earn salvation by good works. But the wider application of this passage is that we also get overloaded at times. So often we strive to live life in our own strength and tire ourselves in this pursuit of perfection. Jesus beckons us to "come to Him" and trust Him with our whole selves. Yes He will give us rest for our souls.
Rest for the weary? That sounds almost too good to be true. On this journey to give God my time and trust Him for enough, I've made three commitments:
I trust and affirm that God has already provided all of the time that I need to accomplish the tasks He has for me that day.
I review my priorities to make sure that I am spending my time on the most important people in my life, i.e. putting the large rocks in the jar first.
I will give of my time to help those who need it as an outpouring of my deep love for Jesus, who loved me first.
Even if I am able to adhere to all three commitments, there will still be days when I feel stressed, and days when things feel off balance, and that's OK. A friend of mine taught me to measure progress not from how far we are away from our goal (i.e. utter peace abiding with Jesus), but rather how far away we are from where we used to be.
Are our priorities in the right order – rocks, gravel, sand, then water – or are we in need of some re-prioritization? If we put the most important things in our life first, then even if we don't have enough time to get everything done, we will still have the gratification of knowing we spent our precious time in the right places. And are we ready to let go of the stresses and trust that God has already given us all of the time we need for the purposes He has for us? Perhaps that is exactly the rest He offers to us – the weary and burdened.
Check out a similar post here
You need to login in order to like this post: click here