Trochia's Best of 2012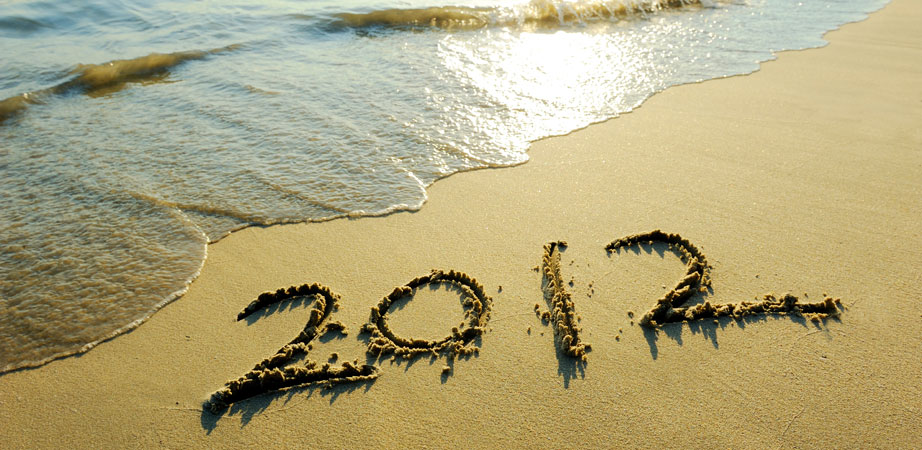 As managing editor of Trochia, I feel like the luckiest girl in the world, as I get a front-row seat to the wisdom, generosity of spirit and vast biblical knowledge of our contributors. Here is my list of the top 10 series, posts and podcasts from 2012, and I hope that looking back over our incredible year will give you both encouragement and strength for the journey to come.
Fully Human series: In this series, Greg Haugh led us through a thoughtful, passionate and multi-faceted look at Jesus' humanity. How would our faith be different if we really believed that Jesus is fully human and fully God – that He intimately understands our pain and struggles? We encourage you to look through this series for comfort and understanding as you enter the new year, armed with the knowledge that you have a Savior who knows you and your struggles well.
Faith vs. Works: Paul writes in Ephesians 2:8 "For it is by grace you have been saved, through faith—and this is not from yourselves, it is a gift of God—not by works, so that no one can boast." However, in James we are taught that faith without works is dead. "What good is it my brothers, if a man claims to have faith but has no deeds? …Faith by itself, if it is not accompanied by action, is dead…Show me your faith without deeds, and I will show you my faith by what I do." James 2:12, 17, 18." These two teachings seem to contradict each other and throughout church history there has been a debate about whether or not these are conflicting doctrines.  What actually does save you: faith or works? Read Lynn Pharris' insightful post for a great reminder on how we can marry these two doctrines and live the well-rounded life we are called to.
Spiritual Disciplines: In the new year, we start to think about being disciplined: losing weight, managing our time, maybe even picking up a good hobby or losing a bad one. Perhaps we should also include spiritual disciplines in our list for the new year – as Fred Gladney points out in his blog-posts and podcasts – these are not simply old-fashioned ideals, but steady, proven ways to grow in Godliness.
Roadmap to God's Will: Trochia's founder and publisher, Ines Franklin, has studied, written and taught about God's will for years, and every time she writes about it, the subject gains new perspective and fresh life. Her goal in this series is to free people from the anxiety or insecurity of doubting, misunderstanding or even fearing God's will, and to help them find the relationship, freedom and joy that God desires for us as we follow His way. If you've ever wondered how to discern which path to take next, this Roadmap is an excellent resource, and will continue with new posts into the new year.
The Freedom of Non-Toxic Thoughts: Habits form out of that bad thinking. We find ourselves exaggerating achievements, lying about failures, pleasing others to a fault and hurting ourselves and others, all in an effort to live up to toxic thoughts that have worked their way into our psyche. In this post, Pastor Eric Heard shares his personal story of how, with God's help, we can re-boot our thinking in order to change our behaviors.
The Heavenly Party: Death is painful, but it's also a part of life, as hard as that can be to accept. Craig Morris' incredible story of the "party" of heaven for a faithful friend is both exciting and sad. It's a good reminder for us as we live in the tension of "now and not yet" – that Christ is preparing a place for believers, even as we grieve those who've already left this life for the next.
Stop and Listen: How often do we fill our lives with chatter, forgetting to stop and listen to those around us? It's easy to be full of things to say or distracted by the constant noise of our culture. In this post, Amy Hemseri-Sabala reminds us to follow the Biblical advice to be "quick to listen and slow to speak" – giving others the gift of being heard, celebrated and appreciated.
"Good" Books: Christians are accustomed to advice or New Year's resolutions about reading the Bible, but what if we also resolved to use the Bible as our interpreter for classic literature and finding God's truth in good stories? Dennis Linthicum is passionate about the value of stories and the biblical truth that we can find in classic novels and the Godly examples they often give. Read his series on "good" books, how to find them and how to see the truth (using the Bible as a guide) between their covers.
Marriage Builders: There's no way around it: relationships are a challenge, and marriage might be one of the toughest relationships of all. But we know that God has called us to be faithful, to hold marriage as sacred, and to love and respect each other. So how do we obey God's command in this area? What is the secret to long and fulfilled marriages that honor God? We can't promise any easy fixes, but this series by Dr. Richard Krejcir gives practical advice, biblical backing and encouragement for marriage relationships, whether it is decades or days old.
Do You Like the Bible, or Just Study It?: As we enter the new year, this is a great post to look back on for encouragement and help in our daily walk with God. In order to know Him, we have to know His word, and that's often a difficult proposition, particularly if you find studying the BIble tedious or tough. Through easy humor and practical tips, Keith Ferrin reveals how he moved from knowing pat answers to truly loving the Bible (and God) in a new way. It's not just about knowing the stories or memorizing verses (although that's good); it's about internalizing God's truth and living it out for the world to see.
My hope and prayer is that Trochia continues to minister to you as we enter this new year. Thank you for your blog-comments, participation, readership and subscriptions as we have grown our ministry. We look forward to continued partnership with you, and to seeing what God has in store for us and our community here in the year to come.
You need to login in order to like this post: click here