Why It Matters – The Divinity of Christ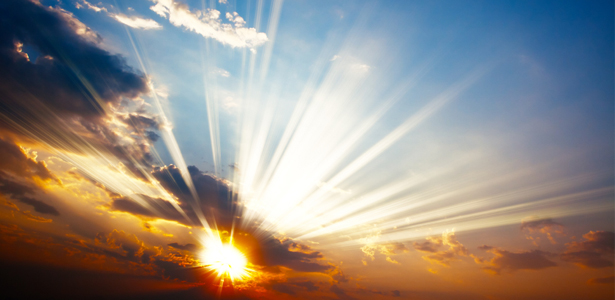 To catch up on our "Why it Matters" series, read about the authority of Scripture here and the Trinity here.
The Divinity of Christ – What It Is
The early church had to answer the same question every human must answer: what do we do with this Jesus of Nazareth? Of course, the first Christians knew Jesus in a much different context than the centuries of followers since – they saw him, touched him, and received their marching orders directly from his lips. But even with these first-hand experiences, they grappled with Jesus' question, "who do you say I am?" (Luke 9:20)
As the years turned into centuries, the long, persecution-marked branches of Christianity grew throughout the known world. As Christianity grew, so did competing opinions on exactly who Jesus was. The Church was forced to combat these heresies by identifying and articulating the true identity of Jesus Christ. The argument wasn't about Jesus' existence, that was historical fact. Nor was the argument about Jesus' intellect, as virtually everyone recognized that Jesus of Nazareth was an inspired teacher of rare wisdom. The argument was about an infinitely more important question: was Jesus God?
Some didn't think so. Some (the Arians) believed he was a separate, special creation of God. Others believed he was just a man, adopted by God. Still others held beliefs about him that ranged from prophet to guru, insurrectionist to magician. But the Church fathers believed something downright scandalous – they believed he was divine. They believed not that Jesus was created, but that he was the Creator. They believed he was not just a man, but was God in the flesh. They believed he was the omnipotent, triune God who became one of his creation in order to save it.
This is what it means to believe in the divinity of Christ, and it's what traditional Biblical Christianity believes today. The divinity of Christ means he is God and has existed for eternity as the Son – an equal member of the Trinity with God the Father and God the Spirit. Was he a profound teacher and important prophet? Yes. But he was much more than that. Jesus of Nazareth was the invasion of God himself into the world he created.
Jesus is God. God is Jesus. With that understanding, we ask the ever important question – why does it matter?
The Divinity of Christ – Why It Matters
One of my favorite passages of Scripture is in fifth chapter of Acts where the author recounts the events surrounding the arrest of Peter and the apostles. Having already been arrested, thrown in jail, and then rescued by an angel of the Lord, Peter and the apostles followed God's instructions to "Go to the temple and give the people this message of life!." (Acts 5:20)
When the Jewish high council heard the men had escaped and were preaching in the temple again, they grew upset. Promptly after they scratched their heads in collective bewilderment, they arrested the apostles again, and immediately brought them to trial. It was there that one of the leading Pharisees realized something very important for all of us. We pick up the story in Acts 5:27:
"Then they brought the apostles before the high council, where the high priest confronted them. 'Didn't we tell you never again to teach in this man's [Jesus'] name?' he demanded. 'Instead, you have filled all Jerusalem with your teaching about him, and you want to make us responsible for his death!'

But Peter and the apostles replied, 'We must obey God rather than any human authority. The God of our ancestors raised Jesus from the dead after you killed him by hanging him on a cross. Then god put him in the place of honor at his right hand as the Prince and Savior. He did this so the people of Israel would repent of their sins and be forgiven. We are witnesses of these things and so is the Holy Spirit, who is given by God to those who obey him.'

When they heard this, the high council was furious and decided to kill them. But one member, a Pharisee named Gamaliel, who was an expert in religious law and respected by all the people, stood up and ordered that the men be sent outside the council chamber for a while. Then he said to his colleagues, 'Men of Israel, take care what you are planning to do to these men! Some time ago there was that fellow Theudas, who pretended to be someone great. About 400 others joined him, but he was killed, and all his followers went their various ways. The whole movement came to nothing. After him, at the time of the census, there was Judas of Galilee. He got people to follow him, but he was killed, too, and all his followers scattered.

'So my advice is, leave these men alone. Let them go. If they are planning and doing these things merely on their own, it will soon be overthrown. But if it is from God, you will not be able to overthrow them. You may even find yourselves fighting against God!' (emphasis added)"
 Gamaliel knew then what is important for us to know now – if something is not of God, it will fail. But if it is of God, it can't be stopped.
Why does it matter if Jesus was divine – if he is indeed God?
Because if he's not, then his trip to the cross was no victory; it was a crushing failure. But if Jesus was God, then his work on the cross was the substitutionary redemptive work – one that we needed in order to be saved, and nothing can stop it.
If you and I are to be saved from the sin and death that has infected and killed every man, woman, and child in history, then only God can do it. Morality doesn't save. Medicine, intellect, self-denial or self-worship don't save. No mere man can save himself and no mere man can save others.
Nothing outside of an act of God can save mankind from spiritual bondage and death. That saving act, Christianity teaches, was the death and resurrection of Jesus Christ. If he were not God, then it was a fable, a lie or a fancy trick and he's as dead as the rest of us will be. But if Jesus Christ was God – is God – then he alone has the purity, authority, and power to save us. That is what matters.
The Divinity of Christ: Scripture Verses
Here are some key scripture passages about the divinity of Christ.
The Divinity of Christ: Read About It
Want to learn more? Here are some recommended book titles about the divinity of Christ.
Theology for the Community of God – Stanley Grenz
The Word of Life – Thomas Oden
The Incarnation – Stephen Davis
Jesus and the God of Israel – Richard Buckram
Check out the other "Why It Matters?" posts by Chris Here.
You need to login in order to like this post: click here