Marriage Builders: God's Way of Building a Great Marriage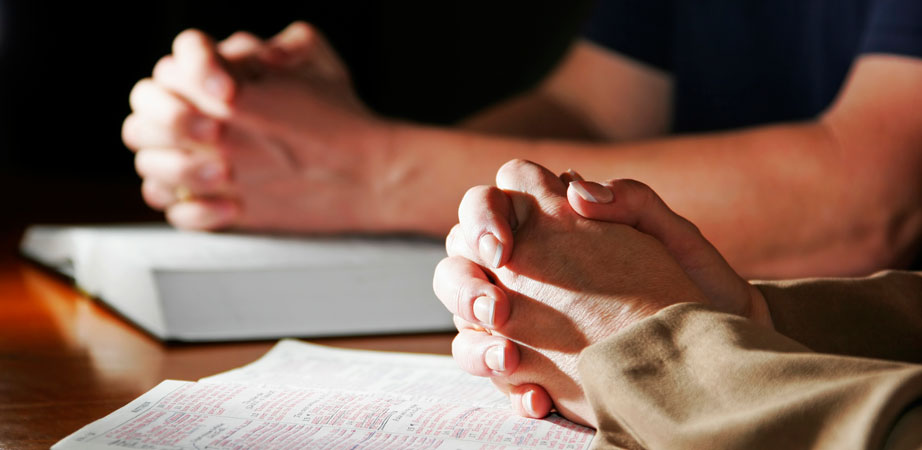 "And do this, understanding the present time. The hour has come for you to wake up from your slumber, because our salvation is nearer now than when we first believed. The night is nearly over; the day is almost here. So let us put aside the deeds of darkness and put on the armor of light. Let us behave decently, as in the daytime, not in orgies and drunkenness, not in sexual immorality and debauchery, not in dissension and jealousy. Rather, clothe yourselves with the Lord Jesus Christ, and do not think about how to gratify the desires of the sinful nature." Romans 13:11-14
Christianity is about growth. It starts with profession and conversion, and keeps building into maturity. Sanctification is a process, and it is on display in our marriages and our relationships.
Once we are willing to let go of our pride, then God can begin to do a greater work in us, and in others through us – including in our marriages. Christ will sanctify you completely, and your life will be free of what distracts you from His character and precepts. You can be determined and persistent toward glorifying God, and Christ as your Lord (1 Thessalonians 5:23-24)!
This seems like a difficult process, but we can start by surrendering to Him in prayer (Galatians 2:20-21; Philippians 1:6; 3:10), If we ask, "Lord, show me what sanctification means; help me live, as my life is yours" He will show us!
Sanctification is not something Jesus puts in you; it is He, Himself, in us (2 Corinthians 1:39). The understanding of sanctification will allow you to lead your heart, to be discerning of yourself, and realize that no mere person can fulfill you – no ideal spouse or relationship will make you complete or fill a hole that only Christ can fill, and  no friend can take the place of God.
In order to understand this, we have to surrender ourselves to Christ. When we become a Christian, the Spirit transforms us completely, all that we are, all that we do, our will, our plans, and our opportunities (2 Corinthians 3:18). However, this cannot happen unless we give our selfish heart and will over to His (Galatians 2:20-21). We learn on the way that His way is better than ours. God loves our marriages and wants them to be strong – He gives us strength to can seek what is best for our spouses and be willing to work on both that relationship and on ourselves.
Remember, most of the ideas people have about the heart, marriage, and love are artificial and insincere. The world's ways create strife and chaos. We must be prepared to recognize the real fruits over the artificial ones, because, if we do not, when we think we have found love, we will only have lust and insincerity.  These artificial fruits quickly turn into hate and indifference.
When this happens, we will not be even close to expressing any kind of love, in any form.  Do not let this happen to you and your marriage.  Do not let yourself, or the ones you love, succumb to the myths of love and the leading of the heart that only produces false expectations, and leads into the dark path of despair. Remember, love is a choice. It is our choice to succeed or fail in our marriages.
Let God's precepts motivate you, and provide commitment to build your house of love.  Real Christian love is the turning of our backs to self-concerns, and facing forward to our relationships with family, friends, and neighbors. It is the surrender of our will to His. Because, if love does not take us beyond our self-interests, then what we have is lust, and not love!
If you are willing to live out the art of loving, then, you will keep your marriage alive and thriving!
Questions to challenge, inspire, and equip you to be better in your commitment, love and marriage:
Read 1 Corinthians 13; 2 Corinthians 1:39; Galatians 2:20-21; Philippians 1:6; 3:10; 1 Thessalonians 5:23-24
Why do you suppose that most of the ideas people have, Christians included, about the heart and love are artificial and insincere?
What will it take or what will you do to get a grasp on God's amazing fullness of grace and how Christ loves us?
How will a biblical understanding of sanctification will help you to lead your heart?
You need to login in order to like this post: click here