In My Life, Love Does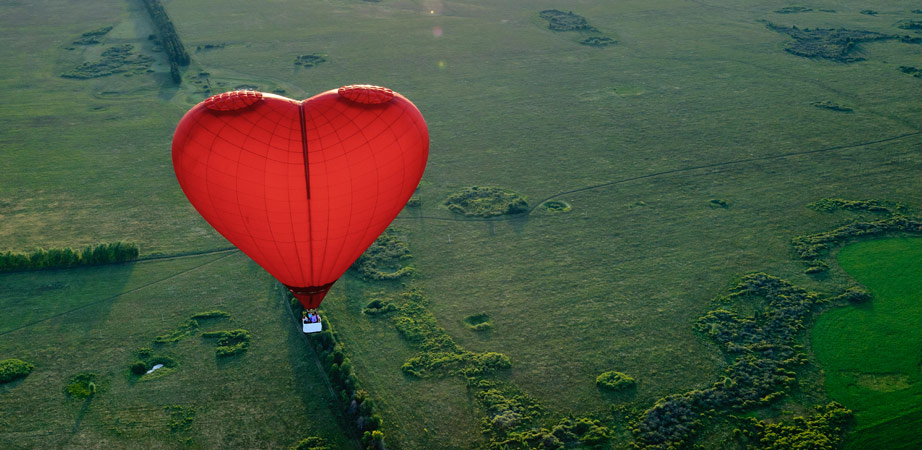 Writing and editing for Trochia is a terrifying experience for me. I constantly feel like I'm not wise enough, winsome enough, like I'm not articulate enough or good enough at what I do. Frequently, my insecurities sweep into my mind until I'm more tempted to watch reruns on the Food Network than actually do anything, because I've convinced myself that I'll fail.
What God is teaching me, though, is that when I am cowardly – when I shrink back from people or professions that he's placed in my life – I'm not only cheating myself out of enjoying his gifts for me, but I'm limiting an incredible chance at a front-row seat, seeing what He can do.
It's not my gifts that God wants, anyway – it's my heart, as crazy as that sounds. Throughout the Gospels, we see Jesus choosing the most unlikely set of stragglers to be his disciples – a bunch of firebrands, fisherman and miscreants. They made mistakes and they didn't always understand what Jesus was saying, but they followed.
In Matthew 4:19, we see Simon Peter and his brother Andrew with their fishing nets. Jesus gives the simplest, oh-so-difficult-to-follow call: "'Come, follow me,' Jesus said, 'and I will send you out to fish for people.' At once they left their nets and followed him."
Notice that it says "at once" they left their nets. I don't know about you, but I don't make decisions on a dime. I've been known to reconsider my lunch choices or try to return things after several months of owning them. I am so afraid of failure that I often slide into a deadly limbo, not doing anything good, but not exactly being bad either – just sort of moping along in a fog of uncertainty – trying hard to not be found out as a coward, and also not being called out as insufficient, doing just enough to get by.
But that's not what Jesus calls his disciples to, is it? He doesn't say, "come, follow me, and I will send you out to get coffee with your friends and do things you're really good at." No, he is challenging them, even with the call, to do something they've never done. When Jesus calls us, we have moments of clarity, times when we know we need to respond, even if you're a slow-mover like me.
So in my little world, the one that I started telling you about, where I feel like I'm not good enough to be in the position I'm in – what do I do?
James 2:14-18 says: "What good is it, my brothers and sisters, if someone claims to have faith but has no deeds? Can such faith save them? Suppose a brother or a sister is without clothes and daily food. If one of you says to them, "Go in peace; keep warm and well fed," but does nothing about their physical needs, what good is it? In the same way, faith by itself, if it is not accompanied by action, is dead. But someone will say, 'You have faith; I have deeds.' Show me your faith without deeds, and I will show you my faith by my deeds. You believe that there is one God. Good! Even the demons believe that—and shudder."
Right now, having deeds to match my faith is being courageous and vulnerable in my work. It's being generous with my time, when a writer or a coworker wants time that I think is "mine", with my honesty, when I feel unable to answer my own struggles and with my faith, when I feel like everything about me is not nearly good enough for the job God has given me and the life He's called me into. I don't feel ready for the changes coming in my life. I don't even feel ready for the changes that happened a year ago – this little slow-moving heart hasn't even registered that I dropped my old stinky nets a while back.
But I do know one thing, that when Jesus calls me to follow, I can't reply that I'm not good enough or wise enough or gifted enough. I have to be as Peter and Andrew were, and "at once" follow.
I recently read Love Does, and in it, Bob Goff writes:
"A couple of other things happen when we accept Jesus' invitation to participate with him in life. Obstacles that seem insurmountable aren't. Impediments that we believe disqualify us don't. When we show up to participate with Jesus in the big life, we're participating with the very being who made life in the first place. He gently asks us how we are and invites us to get better together with him. Accepting the invitation to show up in life is about moving from the bleachers to the field. It's moving from developing opinion to developing options. It's about having things matter to us enough that we stop thinking about those things and actually do them. Simply put, Jesus is looking for us to accept the invitation to participate."
Love Does encourages me, as the story of the disciples does, that I don't have to be the best or the brightest, I just have to be available. Bob Goff shares about sitting outside the Dean's office to get into law school, embarrassing himself in front of his future bride, hitchhiking through California and more than one ill-advised decision – but all of his stories shine with joy, as he sees God's hand in his life. He writes that he used to worry about failure, but now he worries about being successful at the wrong thing.
I think maybe that's good advice for me, as I worry about not being good enough or failing – perhaps I should worry that I'll be too good at something that doesn't matter at all.
Check out another post by Dani here.
You need to login in order to like this post: click here