Finding Good in Classic Books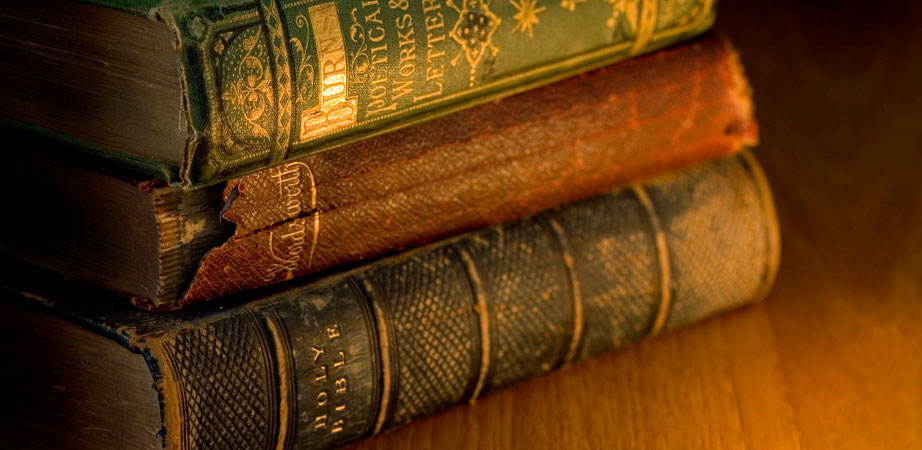 To help you with this journey, I'll start by clearing up several questions that popped into my head:
What is meant by "good" literature?
How does a person get started?
Will any book do?
If not, what criteria for choosing should a person use?
The definition used by the National Endowment for the Arts will help us.  The NEA asks, "What is literary reading?"  Answer: "It is the reading of novels, short stories, poetry, or drama in any print format, including the Internet." Therefore, any type of reading, from romance novels to classical poetry, works for our purposes.[1]
The harder question is, "What is meant by 'good'?" Does "good" refer to an interesting story with good character development? Could it be describing an exciting thriller, an intriguing mystery, or a compelling drama packed with great suspense and adventure?  Certainly, all of these things make reading fun and interesting, but they don't necessarily make it "good."  The "good" that I am talking about is "good" in the moral sense.
In, Philippians 4:8, Paul writes, "Finally, brothers and sisters, whatever is true, whatever is worthy of respect, whatever is just, whatever is pure, whatever is lovely, whatever is
If you want to find a "good" book, look for a book that will help you achieve the thought-life that Paul describes above. Paul sets this standard for whatever enters your mind, but I'm suggesting that you start by applying this standard to your reading material. commendable, if something is excellent or praiseworthy, think about these things."
Now that we've defined good, let's be deliberate and thoughtful in our pursuit of it.
Raymond Tallis describes deliberate action as an essential part of our humanness, "At the heart of our exceptional nature… is that we are explicit creatures who do things deliberately.  This transforms every aspect of our lives. It lies at the root of so many things that we guide, justify, and excuse…"[2]
Today is your opportunity to make an exceptional choice. Choose today to become an "explicit creature." Look for books or stories that are good, true and beautiful. Follow Paul's advice and actively search for the commendable.
To help along these lines, I recommend looking for books written before the 1920's. I am not saying there are no modern "good" books, but in the past century the literary field has become cluttered.Today, there are so many sources – eBooks, self-published novels, academic literature, that it is much more difficult to distinguish the good from the bad, or the ugly.There are literally thousands of good books from every age. However, I want to help you gain an easy victory.
I want to encourage you to pick up a classic. Start by trying a book by Defoe, Cooper, Dickens, Hugo, Alcott, or one of the Bronte sisters.
Also, sample the book by looking at the preface, author's note or epigraph (which is the quotation or motto often placed at the opening of a chapter in older literature, designed to give insight into what the book is about). For example, "Vengeance is mine, I will repay" is the epigraph from Anna Karenina, by Leo Tolstoy (1873).
This epigraph, taken from Romans 12:19 which in turn is quoting from Deuteronomy 32:35, gives you, as a reader, insight into the author's moral perspective. This is worth noting because Tolstoy is providing his readers with a hint. He has created an intriguing and dynamic story about husbands, wives, lovers and enemies, yet he is opening the door to God's moral presence. Tolstoy is trying to entice you with a comment straight from God's mouth. He wants you to accept a worldview that gets its focus from God's vantage point.
We also get to see into our author's worldview in the author's preface. In the typical preface, the author has the opportunity to express his thoughts, ideas and desires. He may even allude to details about a character that might come from another story or book. This will help set the scene and flavor of the piece with more accuracy than the back-cover or jacket-flap. The back-cover is designed to entice you to buy the book. It is not necessarily designed to inform you about the real story, the author's goals, or his moral intentions. Remember, we should be looking for books that are morally "good," not books that only have tantalizing cover-art.
As another example, here is the entire preface to Victor Hugo's Les Misérables (1887) :
"So long as there shall exist, by virtue of law and custom, decrees of damnation pronounced by society, artificially creating hells amid the civilization of earth, and adding the element of human fate to divine destiny; so long as the three great problems of the century—the degradation of man through pauperism, the corruption of woman through hunger, the crippling of children through lack of light—are unsolved; so long as social asphyxia is possible in any part of the world;—in other words, and with a still wider significance, so long as ignorance and poverty exist on earth, books of the nature of Les Misérables cannot fail to be of use."[3]
In one paragraph, (actually, one long sentence) Hugo has informed the reader of his goals. Hugo's challenge is directly to you: are you willing to awaken your soul to its natural abhorrence to injustice, class damnation, corruption, poverty and ignorance?
If so, this will be a "good" book for you, but you must be willing to be an "explicit creature."  You must be willing to weigh your effort, in deliberately finding a "good" book, against God's Word to measure your success. Remember, our goal is to find real goodness, truth and beauty in the book we choose to read. Victor Hugo writes later in Les Misérables that, the "conscience is the chaos of chimeras, of lusts, and of temptations; the furnace of dreams; the lair of ideas of which we are ashamed; it is the pandemonium of sophisms; it is the battlefield of the passions."[4]
It's incredible how well authors like Victor Hugo can bring light to evil and give us cause to rejoice in good, awakening our often chaotic consciences through compelling stories and Biblically-based truth. Astoundingly, more than a century after it was written, Les Miserables continues to captivate us with its story of sacrificial love, honor and justice. Stories are a powerful medium for truth, and through deliberate pursuit of "good" literature do we discover those stories that, as Hugo rightly predicted, cannot fail to be of use.
So, this week, here is your challenge: pick up a book that will challenge your soul. Make the deliberate choice to read something morally uplifting, both to you and to those you discuss it with.
And leave a comment, here on this post. What books have you read in which you have seen what is true, worthy of respect and pure? How has this challenge influenced what you read and how you read it?
Find a similar post here
---
You need to login in order to like this post: click here