Do You Trust or Panic in Anxious Situations?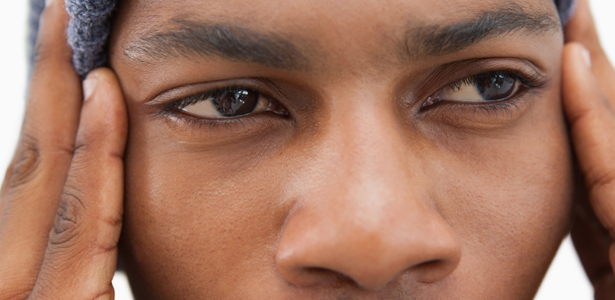 I come from a family of worriers. My mom worries, my dad worries, my brother worries and my closest friend worries. However, I have made a conscious choice to not worry. When anxious thoughts permeate my being, I attempt to measure the thoughts against Truth from God's word. But then, every so often, a situation will occur that takes me sideways, and that is when my relationship with God is tested.
My son, a junior in college, is studying abroad this semester. With the time difference it has been difficult to have regular communications. This week when I tried to call him, the message said that his phone had been disconnected. Just to make sure I redialed the number again. Same message. I called the number from my cell phone. Same message. I looked him up on Facebook to send him a message and saw that he had not been active on Facebook for 10 days. Panic struck and I had to choose how to deal with this situation.
My first inclination was to begin planning – who do I know, who can I call, what can I do, who should I notify? I soon realized that I had no control over this situation and rather than spin the wheels in my head over who to call and what to do, I sat down and prayed. I knew that I could choose to either wallow in this uncertainty and panic or surrender and trust the God I believe in. I went straight to my life verse (a Scripture that God placed on my heart when I was a new believer that continues to bring me hope and peace as I navigate through life) Isaiah 41:10:
"So do not fear, for I am with you;

do not be dismayed, for I am your God.

I will strengthen you and help you;

I will uphold you with my righteous right hand."
This verse gives me comfort beyond measure. Although God was addressing Israel during a time of upheaval and vulnerability as the Assyrian Empire was expanding around them, I find this passage to be quite personal, as if God is speaking directly to me. On some level, this is the mystery of Scripture, that it has a place of historical relevance as well as a present-day significance.
This verse reminds me that if we allow fear, worry and anxiety to wreak havoc within us when we sin; our faith and trust, at that moment, is really not in God. A former colleague had this quote on her desk: "stop telling God how big your problems are, and start telling your problems how big your God is." In the moment when panic grips us, it's freeing to remember that God is much bigger than any crisis we are facing. God makes us a promise: he is with us, always, even in the midst of our worry and fear; and if God is for us, then who can be against us (Romans 8:31)?
The very God of the Universe, the Creator God, cares so much for each one of us that he encourages us and reminds us that he is our God; we are his and he is ours. He promises us that he will strengthen us, help us, and hold us up. We're not in this alone. As a single person, this is so comforting and life-giving, to know that I am not alone and he is with me, always.
So how did the story end with my son? After realizing that I had no control and choosing to surrender the situation to God, I prayed and then called a faithful prayer partner to pray with me. Her prayers enveloped me, soothed me, and reminded me that there indeed is a God much bigger than my fears that my son was vulnerable halfway across the world. I felt like a burden had been lifted from me when we finished praying.
Nothing outwardly had changed, but inwardly I had a peace that surpasses all understanding. (Philippians 4:7) I received a message from my son not too long after we prayed, and I am so grateful.  The real victory however, is the freedom to live in God's reality and not the world's; the freedom to choose surrender over panic, fear and anxiety.
What a gift to remember that God is with us and wants good for us; he will never leave or forsake us and we are never alone. What a great reminder in the midst of fear!
Check out an earlier post by Amy here. 
You need to login in order to like this post: click here